The moment of truth is close at hand for our Canadiana pop-culture auction: all lots end this Wednesday, June 8th on our eBay auction page. As of this post, the top book is Better Comics #1, which we all expected. I'm excited to see these results come in; let's hope Canadiana pop culture has some high demand and produces some great results.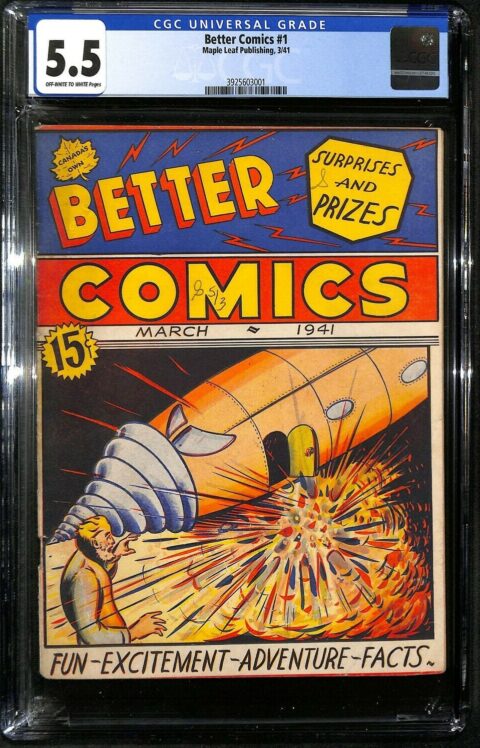 Our good pal Chris sent me this via email and I have to tell you I don't like it. So this snippet from CGC says that since the person sending the book down gets free graders' notes CGC will no longer be putting some of the defects present on the label. I've always been a vocal fan of CGC: they've helped enrich comic book collectors these past two decades and they've done it through a level of transparency and consistency that was good enough for the marketplace to buy into. This though smells bad. CGC of all people should know the aftermarket that exists past the graders themselves; heck most people grade books so they can sell them. So here you have a situation where the grading house, CGC, was in a strong market position to protect future buyers of their service and by extension protect the health of the whole market by making it mandatory that defect information was available on the label for all prospective buyers to see. Now we must rely on the reseller to share that info when posting a book for sale. Never mind the shady types that CGC helped push to the fringes, now we have to worry about guys like me who may not be malicious but may be a bit unorganized. We now have to rely on guys like me to dig out their graders' notes when posting something for sale. If anything I think more defects should be added to the label, better yet, selling houses like eBay, Heritage, ComicLink, ICE etc should make it mandatory that an image of the actual graders' notes be posted and available with each of their listings. Then of course we have to educate and encourage the buyers read these damn notes.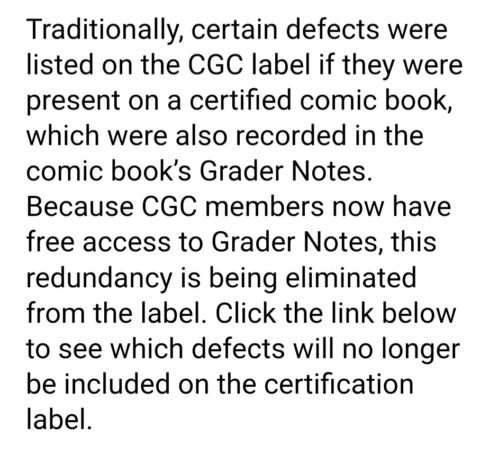 The ad of the week is this great in-house Marvel ad from 1982 pitching their Inferno cross-over event. There are 9 comics in this lot and I can't recall seeing a lot like this head to an eBay auction. Crossover events like Inferno and Fall of the Mutants are deceptively hard to put together as single issues and I have a feeling they would do well on auction. I'm going to try to build one of these sets and offer it up on auction just to see if my hunch is right. From Silver Surfer #1, 1982.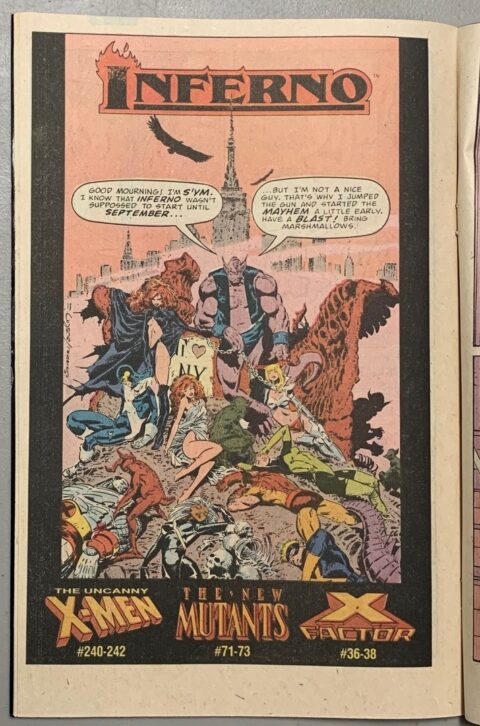 For the second week in a row, I'm going with an old Four Color as my cover of the week. Paul Norris' Flash Gordon cover on Four Color #173 has great colours and composition and just screams "open me up, there's adventure inside".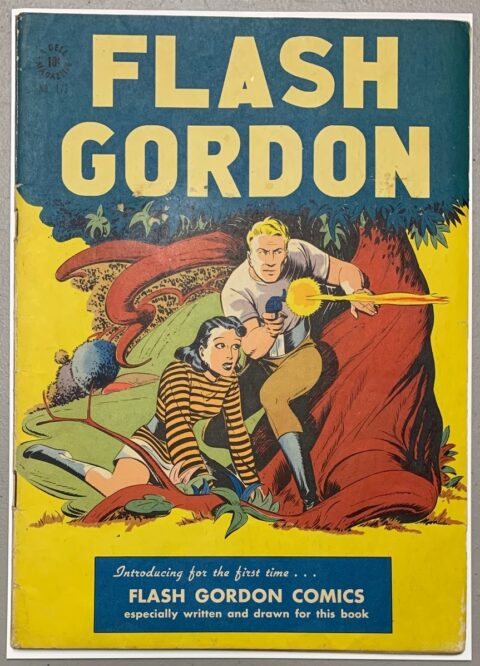 When I found the above ad page for the Inferno arc I also came across this most Moebius of Moebius splashes. It's hard to explain the draw of Moebius' work: look at this page, you can't stop looking at it yet there isn't much to look at – yet there is… I'm no student of art but this is a very interesting piece.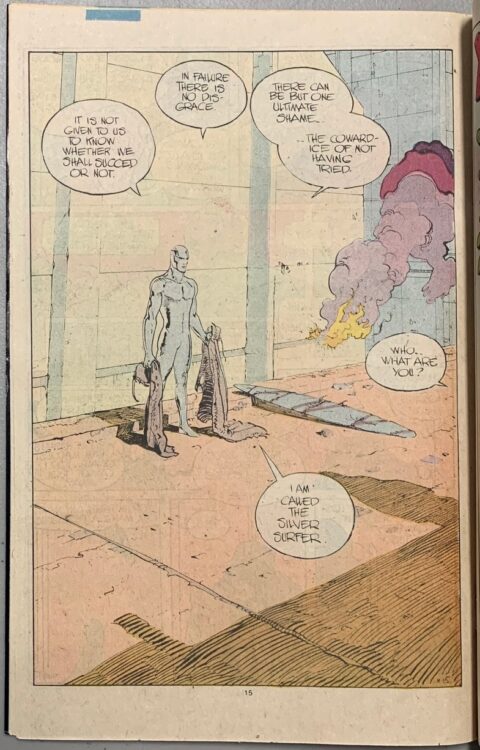 We just closed off another internationalcollectiblesexchange weekly eBay auction last night and like every week there were more than a few highlights and surprises. I was impressed with this Witching Hour lot that went for $220.39 USD. These are later issues that were missing any big iconic covers and yet I thought they did well. I think these mid-1970s DC horror titles are strong right now and will continue to gain fans and collectors in the years to come.