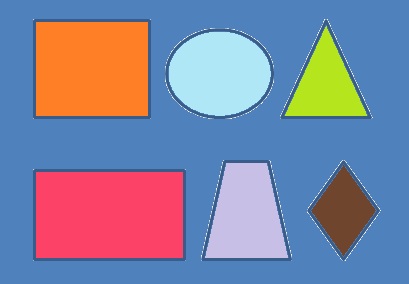 Fan Expo happened this weekend and I talked to a few guys that went, they all said it was a good show, not too many people but they were there to buy. I was actually thinking about how the hell I would have even found the time to go, things have been so busy with the stores and online. I've actually been falling behind, there are just not enough hours in the day or I'm just not making the right decisions!
The culprit is that there are multiple culprits. Running a comic shop has given me a nice birds-eye view of the hobby and as I've mentioned before here on this site there are two easily discernable customer camps. On the one extreme, there are the consumers of comic books as reading entertainment, these people come in often once a week to pick up the latest issues of the titles they follow or some graphic novel they heard good things about and often have very little interest in the values their purchases will have in the back issue market at some time in the future. On the other extreme there are the comic book speculators, those that play the back issue market for fun and profit, these people have no interest in reading what they buy, they just want what they buy today to be worth more tomorrow. Then there are the infinite degrees in between and my job is trying to figure out how to satisfy each and all of them.
I don't even know where I fit into this spectrum, I don't read the monthly's but I used to, I buy to resell for profit but I also buy to collect. My Amazing Spider-Man collection is all graded and coming along nicely, my Charlton Romance collection is pretty extensive and none are graded. I'm trying to put a set together of the Marvels from November 1971, those I want to be graded at 9.2 at least. I like collecting some of my most cherished reads as raw sets and not as graphic novels: I have Daredevil #227 – #233, Loki #1 – #4 (with the Ribic painted art), all issues needed for Kraven's Last Hunt etc. and they are all raw.
I think it's important to accept that there can be these two polar opposites in the hobby and that many of us can comfortably operate in both, travel back and forth at will when desired. I know a lot of people that are only at one end of this spectrum but I also know quite a few guys that come into the shop every week to pick up their latest reads, they can have their pile of new books in their hand and catch a moment with me to share stories of their latest CGC 9.8 Bronze Age pickups.
Comic collecting is thus a quite diverse landscape occupied by many overlapping strata of consumer, collector, investor. There is zero wrong with this, it only shows the breadth and scope of the hobby. There are natural currents happening in this large and diverse setting, reading comics for the joy of reading could lead a person to collecting which could then lead to investing, conversely buying graded copies only can lead to the desire to read these issues. One person I know went this route – hmmm? why is everybody so high on this Galactus trilogy? I think I'll read it for myself.
The more diverse the landscape and vibrant the community the better the long-term prospects are for all the strata of comic collecting. This dynamic landscape is where we operate and we can't just focus on one end or the other, our business has to be aware of every possible combination of customer and understand their needs. Comic shops are small businesses with limited amounts of resources but thankfully we have unlimited amounts of ideas, we know the game, we just have to keep adjusting and making the right calls.
Speaking of making the right calls, our internationalcollectiblesexchange eBay auctions last night were full of them. I was personally thrilled with the result of this Rawhide Kid lot that had low-grade copies of #19, 21 and 22. The lot earned $178.50 US, such a great result for these old Kirby westerns.