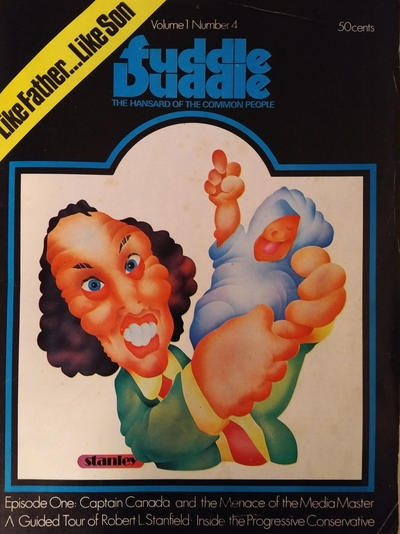 Fuddle Duddle #4, JRD Publishing, December 1971
Happy Birthday Canada! As far as countries go we're just a kid, 149 years young with our best still ahead of us.
Did you know that Canada is a world superpower at creating comic book content? Yeah, we boast many of the best in the business, writers and artists.
This week I wanted to celebrate and feature the new Captain Canuck Summer Special featuring the Justin Trudeau cover. Yeah it's been done before (Obama) but that doesn't mean it can't be done again. The Trudeau cover Summer Special will have lots of appeal outside the comic collecting community, the print run won't be large and when you combine strong demand with tight supply good things happen in the marketplace.
Our good friend Ivan Kocmarek ruined my little birthday party though as he pointed out an almost too good to be true Canadian gem from 45 years ago. That's a long time ago, I mean Justin Trudeau must have just been a baby.
Actually Justin was just a baby and he appeared on the cover of this week's Undervalued Spotlight Fuddle Duddle #4. And as you can see he's letting us all know what he thinks of us. I hope his views have mellowed with age.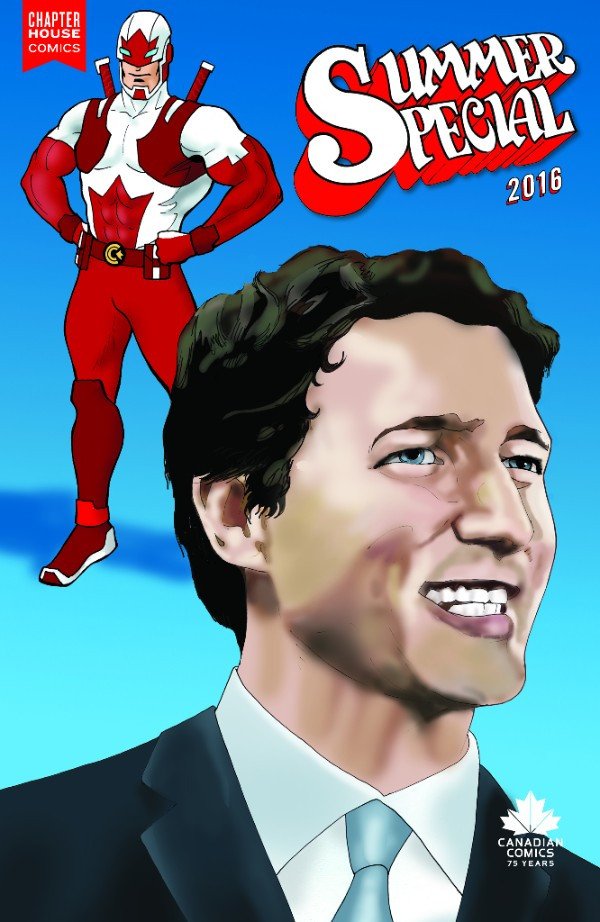 So Fuddle Duddle is a satirical Mad like magazine that satirized Canadian politics. The title introduced us to Captain Canada, the first national comic book superhero to appear in Canada since Nelvana's final appearance in 1947. Peter Evans and Stanley Berneche were the creative team responsible for Captain Canada, Berneche was inducted into the Shuster Awards Hall of Fame in 2008.
The title Fuddle Duddle, by the way, came about thanks to a notorious incident in the Canadian House of Commons. On February 16 1971 Prime Minister Pierre Trudeau (Justin's dad) was said to have told the opposition to "fuck off" during a session of Parliament. This caused quite the stir and when Trudeau was asked about the incident he mentioned "fuddle duddle" as what he may have said. In 2015 Justin Trudeau was quoted as saying his father "didn't actually say fuddle duddle".
This all makes for great copy and it makes me really want to have one of these mags!
Please cut me some slack this week, yes I know it's not a true comic but there is precedent here as I've featured a few magazine formats in the past including Orb Magazine #2.
I also know that there is no price guide listing for this book, the point is if you find one of these just buy it, I'm sure you won't be paying much and odds are it will be worth a lot more.
The 45th Overstreet price guide does not note this comic magazine.
Strengths that make this comic a good long-term investment are:
First Justin Trudeau cover
Historic significance
Very scarce