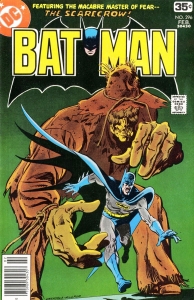 Batman #296, DC Comics, February 1978.
I was pricing up some books for an upcoming con and had the pleasure of going through a sweet stack of Batmans. It was nice going through those late #200s and early #300s issues. The usually darlings were there #286, 291 and 294 gems with the Joker, the #300 anniversary issue, the #323 fan favorite with the fantastic Catwoman cover etc. All were nice to see but almost all looked familiar, I've been able to scrounge up copies of most of these books over the past few years for my Batman bin.
There was one book though that really caught my eye, I haven't owned it in a while. The moment I held it in my hands I knew Batman #296 would be this week's Undervalued Spotlight.
Batman #296 doesn't get the press, in the Guide it's grouped in with 33 other books at a $25 9.2 price. If you were to go into anyone's Batman bins and were lucky enough to find a nice run from this era I'd bet you a coffee that of the 33 grouped by the Guide the last one you'd find in there is #296, it's never in there!
This book is all about the cover, I mean this is a fantastic cover. The Sal Amendola pencils and Al Milgrom inks with some fantastic hues from Tatjana Wood really creates a striking image. The editors at DC knew it too, no words on the cover to get in the way! The Scarecrow is a rare Batman villain and his covers always seem to be striking,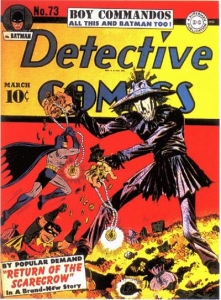 just look at the demand the 1st Scarecrow cover on Detective Comics #73 generates.
I know Batman #296 is not Detective #73 but it is similar in that they both have Scarecrow covers you can't take your eyes off. Covers are all the rage in Golden Age comic collecting and you'd be wrong to think that the trend won't extend into the late Bronze Age. CGC encapsulating puts so much emphasis on the cover it's only natural that the deep runs of the major titles start splintering off with the strong covers separating themselves from the herd.
Recently a CGC 9.6 sold for $89, if I'd have seen it and it was tight, crisp and square to the corners I'd have grabbed it in a heartbeat.
The 46th Overstreet price break for this book is $14/$20/$25 in the 8.0/9.0/9.2 grade splits.
Reasons to buy this comic book as an investment.
Scarecrow appearance
Stellar stellar cover!
From the much neglected gold mine that is the late Bronze Age