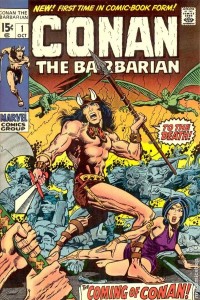 Conan the Barbarian #1, Marvel Comics, October 1970
Conan the Barbarian was an important comic book in many ways. Some argue the book ushered in the Bronze Age while others look to Marvel's first major licensing effort (actually only $200 per issue according to an article in this year's Overstreet, pg. 1042 Stan) as an important stepping stone that led to other licensing successes for Marvel including Star Wars.
Conan's first issue was beautifully drawn by Barry Windsor Smith while Roy Thomas wrote the adaptation to comics from Robert E. Howard's original stories.
Conan was an instant success. The flagship title Conan the Barbarian lasted 275 issues and it spawned many other Conan titles, most notably the Savage Sword of Conan magazine which itself lasted 225 issues. The Savage Sword magazine's more graphic and mature content probably did more to propel the character than the comic title did. Of course without the comic's success there would have been no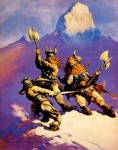 magazine, so there!
It is important to note that it was Conan #1 the comic book that really got the ball rolling. The original pulps of the 30s, the Gnome Press books of the 50s and the Lancer and Ace books of the 60s all earned cult followings but none of these was able to thrust Conan into mainstream pop culture.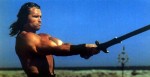 The Conan character also helped define some very prominent pop culture icons including Frank Fazetta (whose Conan covers for 1960s Lancer Books and Ace Books paperbacks are the stuff of legend) and Arnold Schwarzenegger who became a Hollywood star playing the Cimmerian.
What will make Conan #1 always important though are the Robert E. Howard stories themselves. Howard's Conan stories are strong, tense and very well written, they are not as widely read as they should be.
The 40th edition of the Overstreet Price Guide shows $148/$287/$425 as the splits at the 8.0/9.0/9.2 grades.
Strengths that make this comic book a good long term investment are:
Conan #1 is a Bronze Age Marvel Key
Robert E. Howards Conan stories are literary works and will anchor the character forever
Conan was iconic artist Frank Frazetta's defining work
The 1982 Conan movie made Arnold Schwarzenegger a star (I see infinity…)
New Conan movie in production as of this post