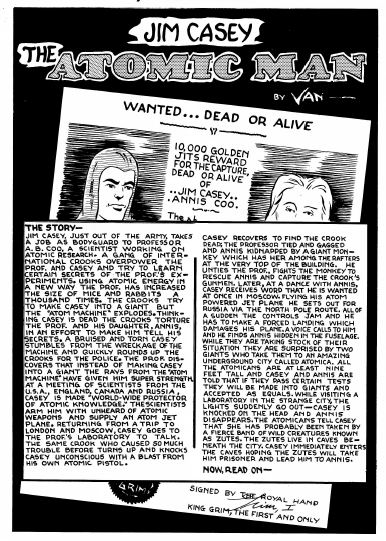 Here's a WECA splash mystery. Dave Sim was kind enough to send me copies of WECA related material from issue 2 of Now and Then Times as well as digital copies of his early seventies fanzine called Comic Art News and Reviews. In the latter there are segments, stretched over a few issues, of what appears to be a WECA (Canadian Whites) story entitled "Jim Casey, the Atomic Man" which runs on for 15 pages.
Let me quote the relevant portion from Dave's accompanying note:
…Capt George Henderson sent it up – the original artwork – for the second annual (and last annual) Southern Ontario Panel Art Festival at Now & Then Books when he wasn't able to attend personally. As well as a couple of original pages from DIZZY DON, a couple of Derek Carter illustrations. I forget what else. He was definitely under the impression that ATOMIC MAN was from the Canadian Whites although it definitely wasn't Bell Features.
Van, the creator, did some work for Bell such as the "Tip Offer" story in Joke Comics 25 but the real mystery comes in the last panel of the last page which I've also reproduced here.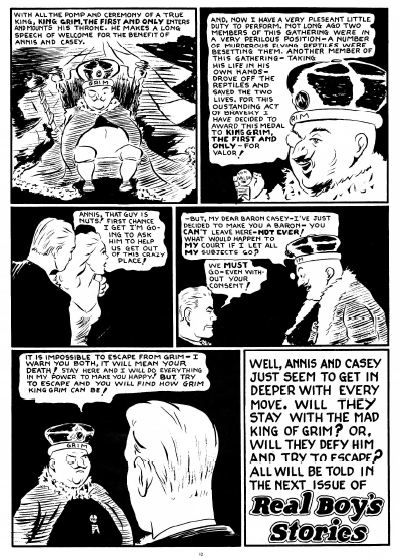 This panel promises that "All will be told in the next issue of Real Boys Stories." This is a WECA book title of which I am not aware. The closest I can come to this is Thrilling Stories for Boys which Bell put out in 1946 along with the Nelvana, Speed Savage, Tang, 15-center compendiums of stories from earlier issues and this reference is not to an actual copy but only appears in a back cover ad to Wow Comics 28 as illustrated, for example.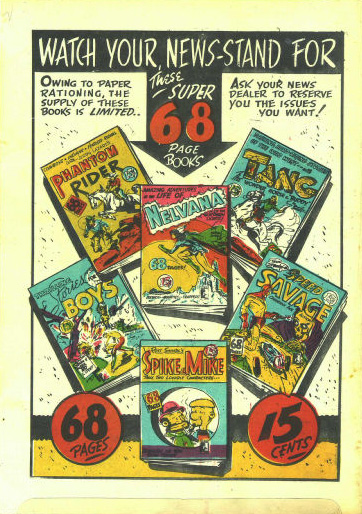 I hope some light can be shed on this mystery and maybe someone has a copy of a book with this story in it. Let us know if you can help.
Also please give serious consideration to signing the "Dave Sim is not a misogynist petition" at: http://www.ipetitions.com/petition/davesim/