Just over a week into the Heroes of the Home Front Kickstarter funding campaign and we are 40% funded at just over $10,000 with 77 funders. Extrapolating this, it looks like we will need about 200 funders pledging at the same rate of about $130 each to make it a go. I've been getting a lot of positive comments on the funding project and on the idea and look of book itself. It's a gamble, and you can only hope for the best result, but things look good so far with three weeks left to go. The lulls and plateaus when the funding amount doesn't change for a day or a day-and-a-half, are anxious times, though.
One thing that I noticed in having the Kickstarter go live is that, almost immediately, you get phishing type emails from organizations that tout access to many more supporters and online outlets for your project message. For a fee, of course. Time to puff out your superhero chest and have these all bounce off your emblem.
I actually put two WECA comic books as rewards—my under copy of Joke Comics 18 that had been extracted from a Colossal Comic, which I offered at $600 including a copy of the book and a copy of Grand Slam Comics Vol. 4 No. 4 which I offered at $300 including a copy of the book. The Grand Slam Comics copy was donated by our own Walter and had about two inches of tape on the spine down from the top. Both were snapped up rather quickly.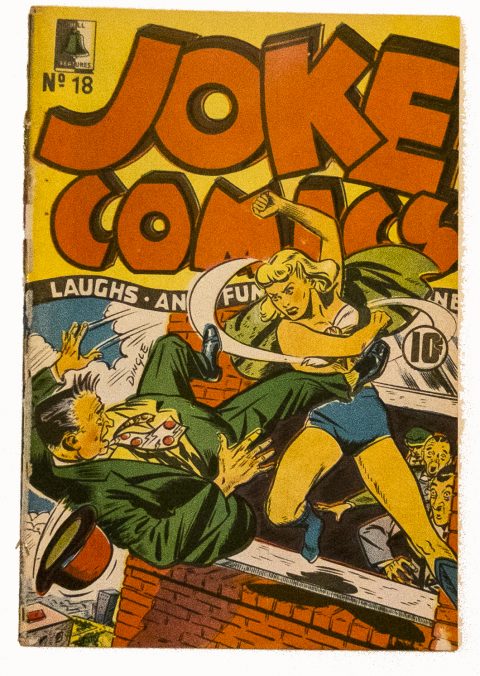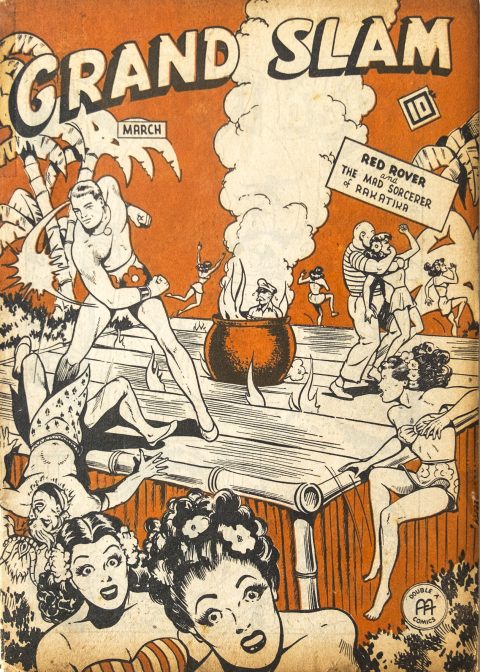 Also going quickly were Dave Ross' sketch of Thunderfist and Ronn Sutton's interpretation of The Wing. Glad these and the comics will be going to good homes along with copies of my book, but only IF the Kickstarter reaches its funding goal otherwise, they get to stay in my collection. I must say that I do hope to lose them and get that albatross of a book out in the world.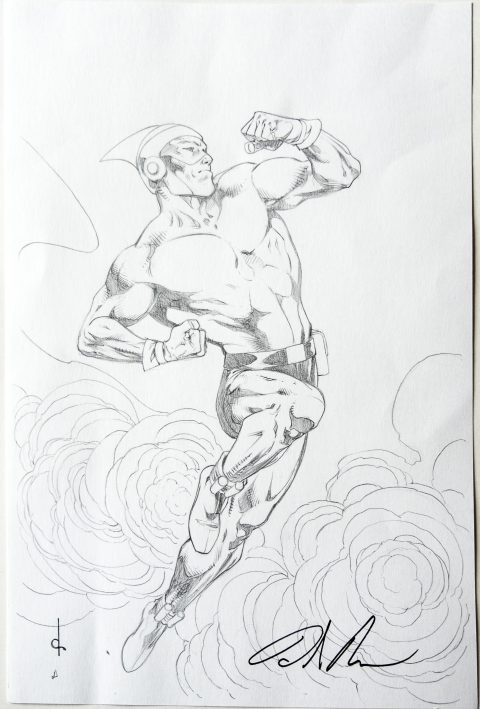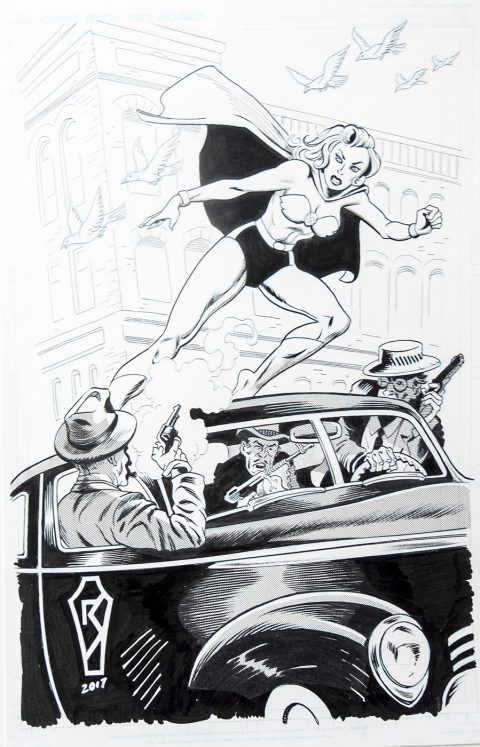 Here is a link to an interview I did over the weekend for Rik Offenberger and First Comic News concerning the Heroes of the Home Front Kickstarter project and a link to another interview I did with John M. Swiminer for his True North Country Comics site. The latter is in the form of a podcast. Finally, a link to a Sequential interview I did for Brian K. Munn. My thanks go out to all these comics news reporters who have allowed me to share information about my project with a wider audience.
I also just found out that besides having a table at Forest City Con on September 23, organizers have managed to pry open a half-hour of their panel time for me to give a quick talk on Eddy Smet and his donation of a large number of rare Canadian golden age comics to the Western University Archives, including the best copy of Better Comics Vol. 1 No. 1 I've seen.
In order to have something to fill in the display area I've been allotted, I'm making up a couple of six-foot pull up banners to put fill in the space behind my table. I got this idea from the great job that Ron Kasman did for the two pull up banners he had designed and made to help with his displays and presentations for his Tower of the Comic Book Freaks book. Here are the two designs I made up. Let's see how they turn out.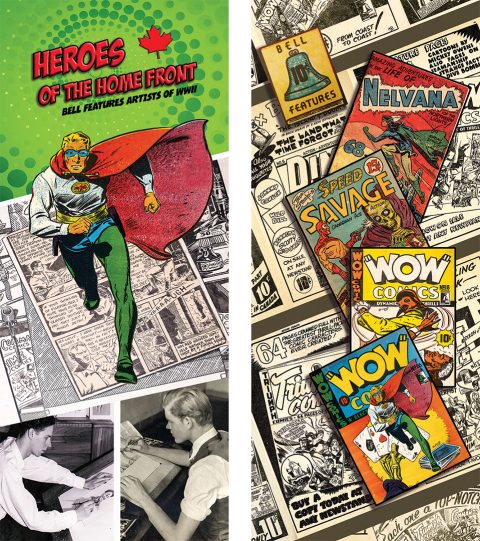 I plan to have about 20 of the "Air Woman" prints signed by Gerald Lazare available for sale as well as pack of the LAC super heroes collectors cards for sale with proceeds going to my Kickstarter fund. Hope I get some traffic.
In building the second of the two banner graphics, I mined the old Bell books for ad images to use as background and I wanted to share some of them with you. Bell crammed its books with filler ads like these during most of 1942.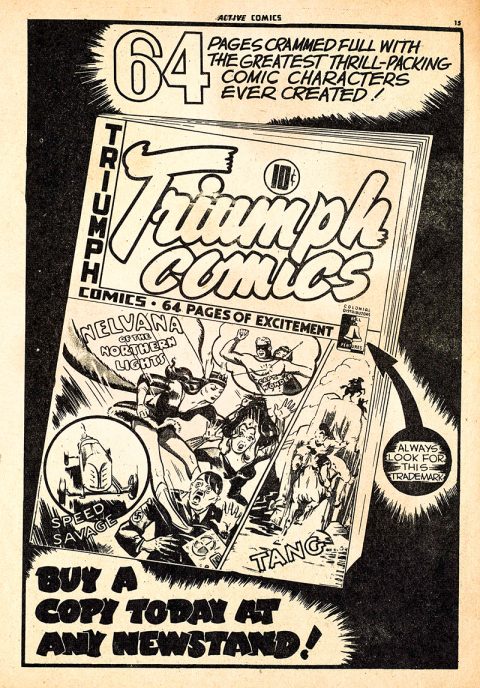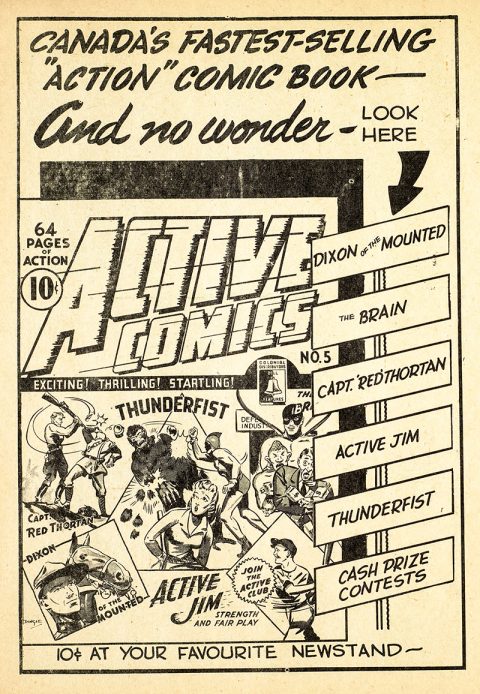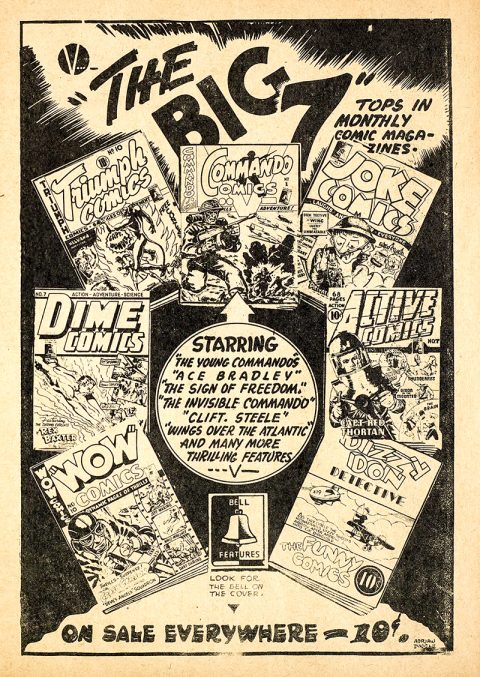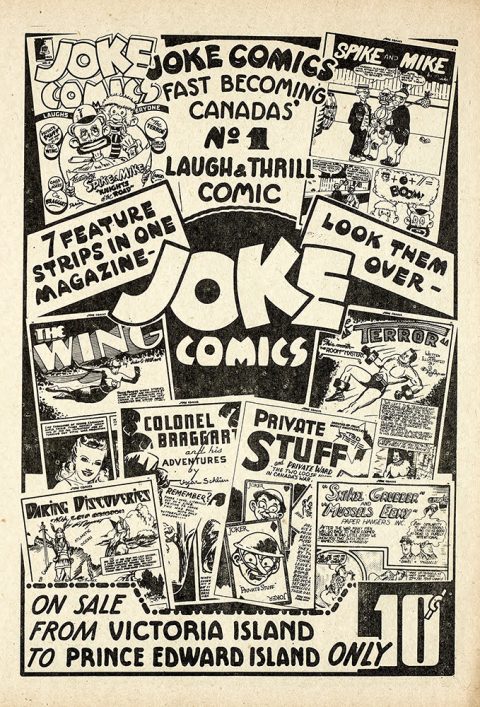 In another vein, to the best of my knowledge, there is no basic survey course on the history of Canadian comics at one of our Canadian post-secondary institutions. To me this is a great oversight. I do know that the focus in comic book studies is and has always been American product and, to a lesser extent, European cartooning and comics. But, how can we offer a Canadian degree in comics studies without having the graduating candidate possess a solid grasp of the history of the medium in our own country. The easy excuse for this up till now has been the relative dearth of understanding and literature on the subject, especially on the WWII period and the ensuing gap up to the mid '70s and the production of Orb Magazine and the rise of Captain Canuck and Cerebus. But with the Loubert and Hirsh book in 1971 and John Bell's subsequent books, as well as my forthcoming book and the appearance of the Library and Archives Bell Features comic book collection digitized online, there is a decent amount of material to begin offering survey courses on Canadian comics history and even to encourage more writing and publication in the area. We've got to start opening our eyes more to what we've got and done in our own country rather than just being mesmerized by what's going on and what's gone on below the border. The two can exist and grow together.
I just got back a couple of slabbed items from CGC.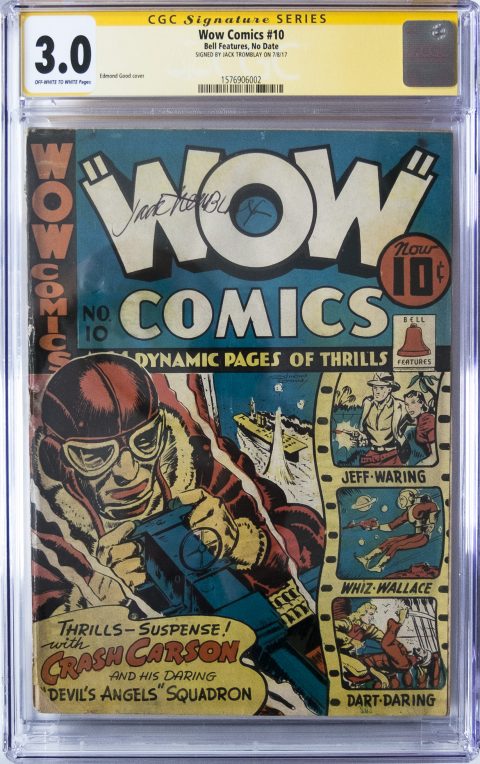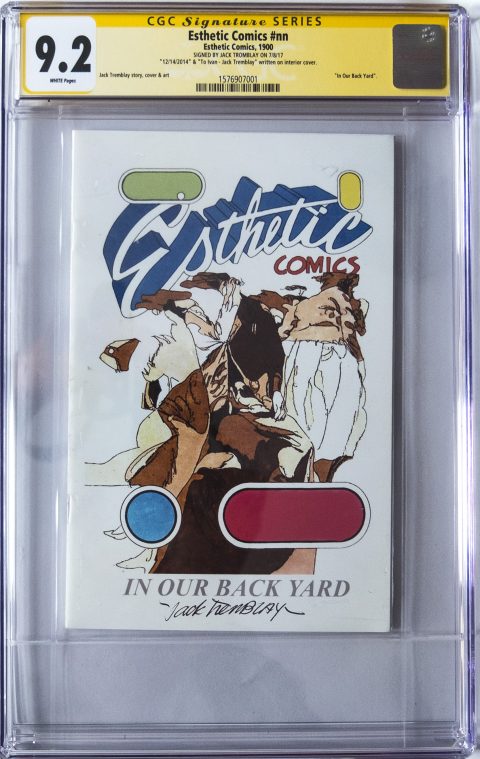 These are significant because they are, to my knowledge, some of the first and only signature series WECA books around. I had the opportunity to get these done at the Montreal Con early in July where I gave a presentation with Jack Tremblay. Our own Big-B Walt also got a copy of Commando Comics No. 3 signed, sealed and delivered as well. Now waiting for my Lazare signed books from Fan Expo to come back.
Being a retired comic book freak is turning out to be kinda fun. Maybe Ron Kasman's next book could explore this side of the coin.