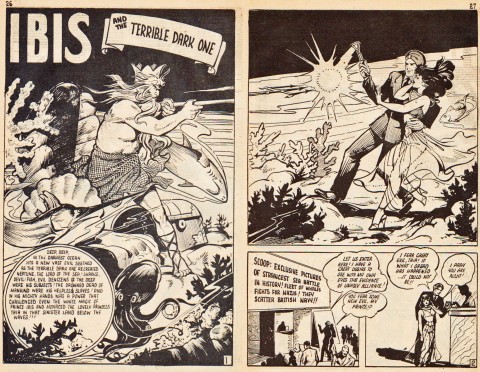 As is well-known now, the War Exchange Conservation Act (WECA) enacted on Dec. 6, 1940 stopped all American comics from coming into Canada. Canadian entrepreneurs took advantage of this vacuum and produced the first Canadian comic age with the appearance of Robin Hood Comics and Better Comics both cover dated March 1941. This age lasted at least until the end of 1946, just about 6 years. My wish in this section is to share some of the great "splash" pages from these WECA books (affectionately known as Canadian Whites). This is often great artwork seldom accessible to most collectors.
Let me begin with a segment of the WECA period that is put down a little by default. At the start of 1942, Anglo-American publishers needed more story material and sort of got around the ban on American comics by buying scripts from Fawcett comics. They would redraw the stories and the first two titles that appeared like this were Captain Marvel Comics and Whiz Comics. Then in the summer of that year Anglo-Americans version of Spy Smasher came out. For the next couple of years Fawcett character redraws took over took over the lead in two other Anglo-American titles, Grand Slam Comics by Capt. Marvel Jr. and Three Aces Comics by Bulletman, leaving Freelance Comics as the only untouched series.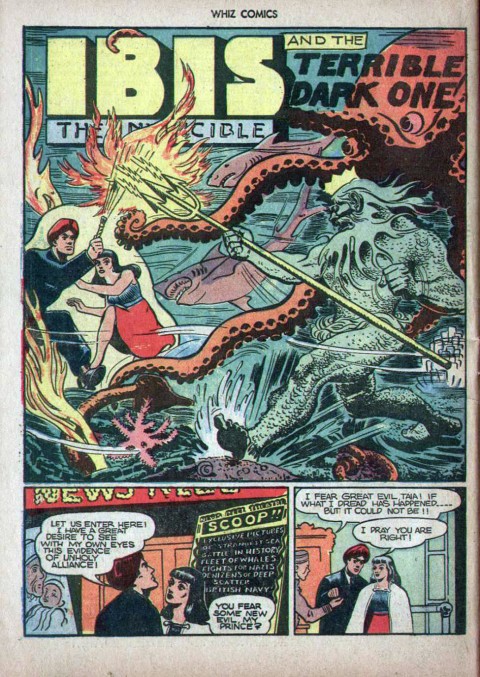 Anglo-American artists didn't copy the Fawcett books panel by panel but, for the most part, produced distinctive and creative versions of the published Fawcett material. The example I present is the Ibis story splash (plus the next page) from Canadian Whiz Comics Vol. 3 No. 7 dated July, 1944. This, to me, is a much better execution of the idea than what appeared in American Whiz Comics No. 52 dated March, 1944.
I believe that these WECA period redraws should be eminently collectible for all Fawcett specialists.