On a day when couples everywhere are cringing about having to forcibly act and behave romantically (dudes mainly) – singles everywhere are moaning about a distinct LACK of love, probably sitting at home alone in the foetal position, hugging their knees, wishing they had a '3D life' to match their growing collection of discarded 3D glasses.  What better way to acknowledge this glorious and fine day, than with a suggestion of something slightly cool and nerdy to actually go and do, either with a loved one… or not with a loved one – providing of course you're in London.  Singles, not-singles, girls, guys, kids, oldies… The London Film Museum is poised and ready to entertain you, displaying an enormous collection of original screen-used costumes and props from the world of cinema.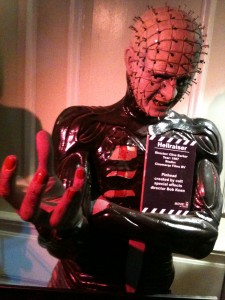 The London Film Museum is the only film museum of its kind in Britain and prides itself on supporting the Film Industry directly – and the talent within it.  Previously The 'Moveum' The LFM was founded and created by Jonathan Sands in early 2008, following the success of his Star Wars The Exhibition, to which he co-promoted at the same venue the previous year – about 80% of the museum's collection is from his private archive.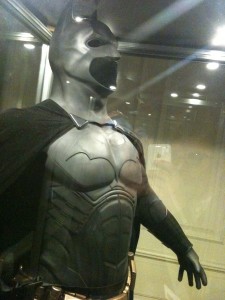 Jonathan began his career as a commercial and advertising photographer, opening his own studio at the age of 17, he moved to the famous Elstree Film Studios as resident photographer in 1997.  Starting in 1998 Jonathan worked with the late Nick Harrison on special projects which included The Aliens Resurrection party at BAFTA and a grand event for the Prince of Malaysia on the set of Star Wars: Episode 1 – The Phantom Menace at Leavesden Studios in my home county, Hertfordshire.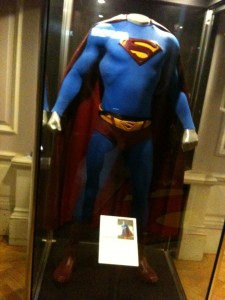 The ever-changing exhibitions boast a staggering collection of props and costumes from the Harry Potter movies, Alien, Star Wars, Batman Begins, Superman Returns, Terminator and Bond… to name a few.  It's a thrilling and thoroughly enjoyable place to go and spend some time.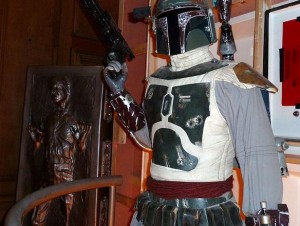 If you're in London then do go along and support the museum – in the interests of preserving and expanding a great and fantastical place.  The further we move into an ever more weird and wonderful CGI world, it's important to honour the 'old days' of physical props and sets and the masterful skill that those whom worked inside it, may not need to pass on.