It's time for another update from BIFF SOCKO, TWO-FISTED NEWSHOUND. Biff Socko covers Comic Book News like zits on the A-V Club. Faster than Perry White! Stronger than J. Jonah Jameson! He is…BIFF SOCKO!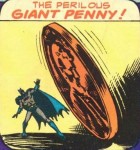 DATELINE: GOTHAM CITY – To pay his monstrous medical bills after being savagely attacked by the Joker in the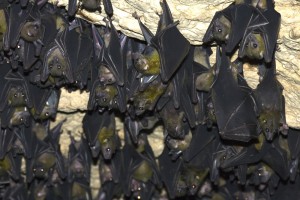 DEATH OF THE FAMILY arc, Alfred Pennyworth has decided to take desperate actions,  by clearing out the Batcave. He's going to have a huge "Going Out of Business Sale"!! Calling himself CRAZY AL FROM CRAZY AL'S HOUSE OF BATCRAP, he sold the giant penny for a cool five-thousand dollars. He made another ten-grand, selling Adam West's old girdles. And really sold a lot of Bat Crap by selling actual bat crap. Congress paid him eight-million dollars for the cave's entire supply of guano…which one will assume they will use to dump on the American electorate.
DATELINE: EARTH- Marvel has announced that Thanos is coming back in April. He will be re-introduced in the way all celebrities get publicity these days: He is doing a viral video with Jimmy Kimmel. He will begin Tweeting. And he is already dating Taylor Swift.
DATELINE: NEW YORK – The world is still reeling from the shocking revelation that Doctor Octopus has jumped into the mind of Peter Parker and has taken over Spider-Man! In an exclusive interview with THIS reporter, Doc Ock revealed that the NEXT phase of his plan is to jump into the body of MARY JANE WATSON! Ock says after that, he will keep to himself for a few weeks for a session of intense self-exploration.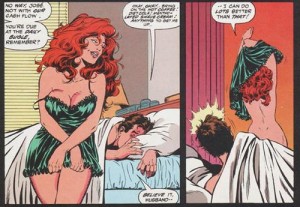 STAY INFORMED, DISCERNING READERS! STAY ALERT, INVOLVED CITIZENS! STAY CLASSY, ST. LOUIE! FOLLOW BIFF SOCKO ON TWITTER @bsocko