It's time for another update from BIFF SOCKO, TWO-FISTED NEWSHOUND. Biff Socko covers Comic Book News like zits on the A-V Club. Faster than Perry White! Stronger than J. Jonah Jameson! Hotter than Cat Grant. He is…BIFF SOCKO!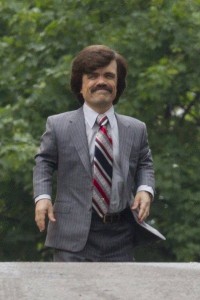 DATELINE: KINGS CROSSING- There's going to be a LANNISTER terrorizing our favorite merry band of mutants in X-MEN: DAYS OF FUTURE PAST. GAME OF THRONES star PETER DINKLAGE will be appearing in the film alongside HUGH JACKMAN, HALLE BERRY, PATRICK STEWART, JAMES McAVOY and a few thousand OTHER actors. DINKLAGE will not be playing PUCK, as fans had hoped, but instead will portray BOLIVAR TRASK, the creator of the SENTINELS. Audiences have already been impressed with a preview of one scene where TRASK has a confrontation with CHARLES XAVIER. In it, he tells the X-Men leader: "I suggest you wipe that stupid smile off your face before I come over there and smack it off! You feelin' strong, my friend?"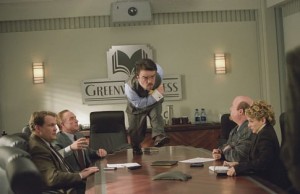 DATELINE: CENTRAL CITY-  The CW announced  at the Television Critics Association's summer press tour that the Flash may be getting his own TV show. The CW will introduce BARRY ALLEN –also known as the Flash–  during the upcoming season of "Arrow". If all goes according to plan, the speedy hero would get his own series. Of course, in keeping with the CW's philosophy of making superheroes more realistic and believable, Barry will not have super-speed. Instead, he will walk around the city wearing only a raincoat, which he will whip open to distract evil-doers.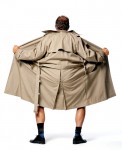 DATELINE: RIVERDALE-  Archie Comics and Moonscoop have announced plans for a new animated series IT'S ARCHIE.  In the new series, the gang will be 12-year-olds going to Riverdale JUNIOR High. The series will give the viewer the perspective of seeing these beloved characters when they are just forming their personalities in the oh-so important TWEENS.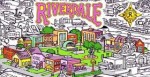 SOME POSSIBLE STORY-LINES:
VERONICA learns that the true way to being popular is to just be yourself…and to pad your bra
JUGHEAD takes his first tentative steps towards diabetes when POP'S CHOK'LIT SHOPPE opens
Tiny, scrawny MOOSE is poking around in the bedroom of his father (a former baseball star), when he discovers a case of syringes which will change his life forever.
REGGIE becomes the only kid in 8th grade with his own Porsche
BETTY has an uncomfortable experience with BIG ETHEL at Band Camp
ARCHIE discovers powerful physical urges when he watches Majorette Practice
And, KEVIN discovers powerful physical urges when he goes to the Boys Locker Room.
STAY INFORMED, DISCERNING READERS! STAY ALERT, INVOLVED CITIZENS! STAY CLASSY,  WESTEROS!! FOLLOW BIFF SOCKO ON TWITTER @bsocko