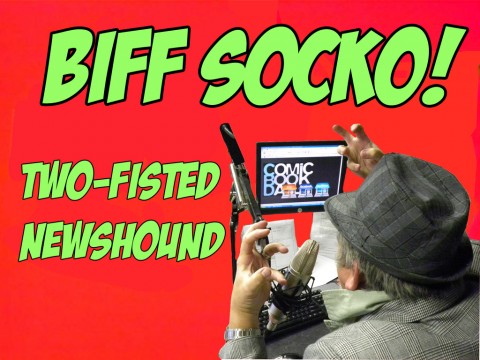 It's time for another update from BIFF SOCKO, TWO-FISTED NEWSHOUND. Biff Socko covers Comic Book News like zits on the A-V Club. Faster than Perry White! Stronger than J. Jonah Jameson! He is…BIFF SOCKO!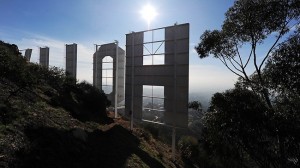 Your Old pal Biff is on assignment in Tinseltown. That's right, Hollywood has been hosting the Socko entourage for the last week, and I have some big scoops from the world of SUPER HERO MOVIES…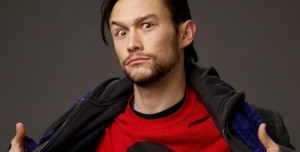 DATELINE: HOLLYWOOD: The town is abuzz with the rumors that JOSEPH GORDON-LEVITT will assume the mantle of Batman in the Justice League movie.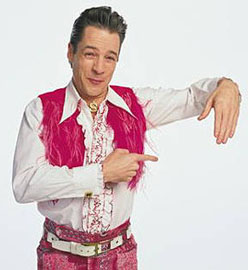 That means the JLA flick will be a bit of a Third Rock From the Sun reunion since producers have already signed JOHN LITHGOW to play the Martian Manhunter, KRISTEN JOHNSTON to play Hawkwoman, and FRENCH STEWART as a new character: Captain Creepy-Eyes.
DATELINE: HOLLYWOOD: It hasn't been confirmed yet, but it looks like JAMIE FOXX will be playing Electro in the Amazing Spider-Man sequel. Of course this will be quite a change in continuity, and you know just what I'm talking about: in the comics, Electro is not an extremely un-attractive woman.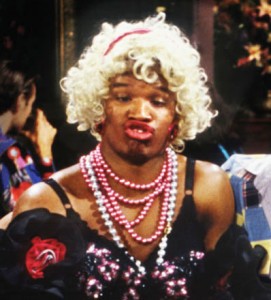 DATELINE: HOLLYWOOD: The newest poster for Man of Steel has fans up in arms with the picture of Superman in handcuffs.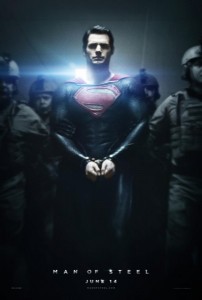 Fans on message boards across the internet are furious that it depicts Supes in an unrealistic pose, because no mere manacles could hold him. Director Zack Snyder explains that the handcuffs are part of a fresh new take on Superman's personal lifestyle. Says Snyder: "Wow! I'm glad we didn't go with the picture of Lois Lane in her dominatrix outfit giving him a paddling!"
STAY INFORMED, DISCERNING READERS! STAY ALERT, INVOLVED CITIZENS! STAY CLASSY, LA-LA LAND! FOLLOW BIFF SOCKO ON TWITTER @bsocko