It's time for another update from BIFF SOCKO, TWO-FISTED NEWSHOUND. Biff Socko covers Comic Book News like zits on the A-V Club. Faster than Perry White! Stronger than J. Jonah Jameson! He is…BIFF SOCKO!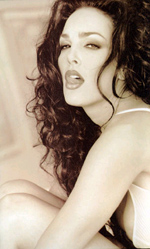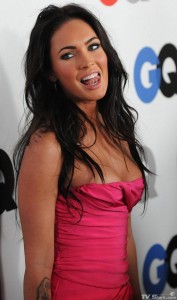 DATELINE: HOLLYWOOD- It's been confirmed that  MEGAN FOX will be joining the cast of Michael Bay's big-budget TEENAGE MUTANT NINJA TURTLES movie. Apparently the film is going to contain a heavy autobiographical element and my theory is that Fox is the only actress working today with the full, firm… acting talents, and sultry, pouty… expressiveness to play TMNT co-creator KEVIN EASTMAN's ex-wife JULIE STRAIN.
DATELINE: DC UNIVERSE – DC Comics has announced a new anthology series under the Vertigo Imprint called TIME WARP. The book will not be available in stores, specialty shops or online. DC says the process for obtaining TIME WARP will be ground-breaking. It's just a jump to the left, and then a step to the right with your hands on your hips. You bring your knees in tight. They warn that the pelvic thrust might just drive you insane.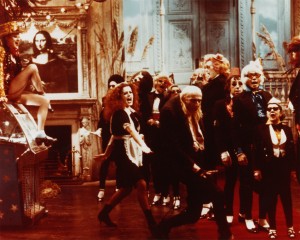 DATELINE: MARVEL –  Brace yourself for X-TERMINATION! Marvel has announced a massive crossover that will involve ASTONISHING X-MEN, AGE OF APOCALYPSE, and X-TREME X-MEN. While no one knows exactly what will take place in the series, some cynics have suggested that it will be used to dispose of some of Marvel's most beloved, alternate-reality characters such as MAN-BOOBS WOLVERINE, HAIRY-PALMS NIGHTCRAWLER, VICTORIA'S SECRET SAGE, GIRL-ON-GIRL KARMA,  THE OTHER-OTHER-OTHER-OTHER ICEMAN, I-WAS-GAY-FIRST NORTHSTAR….and DAZZLER.

STAY INFORMED, DISCERNING READERS! STAY ALERT, INVOLVED CITIZENS! STAY CLASSY, XENOSHA! FOLLOW BIFF SOCKO ON TWITTER @bsocko