It's time for another update from BIFF SOCKO, TWO-FISTED NEWSHOUND. Biff Socko covers Comic Book News like zits on the A-V Club. Faster than Perry White! Stronger than J. Jonah Jameson! Hotter than Cat Grant. He is…BIFF SOCKO!

DATELINE: FLUTTER VALLEY-  Hasbro is taking its MY LITTLE PONY line of toys, comics, and videos into new territory with EQUESTRIA GIRLS. In Equestria Girls, the Little Ponies will transform into teenage girls, which historians are calling the most screwed-up coming together of woman and horse since Catherine the Great and her "Little Pony"..
DATELINE: NEW YORK CITY-  DC has announced the cancellation of four NEW 52 Titles: DIAL H, LEGION OF SUPER-HEROES, THRESHOLD and DEMON KNIGHTS. The public's response has been surprising. Practically none for DIAL H (because nobody understood it), THRESHOLD (because nobody bought it), or LEGION (because nobody believes it will be gone for more than six months).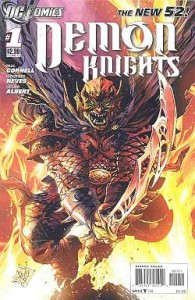 But fans are furious over the cancellation of DEMON KNIGHTS.  An obituary appeared in the Comics Buyers Guide:
GONE, GONE, ETRIGAN
DONE IN BY THAT GUY NAMED DAN.
WISH THAT YOU HAD A FEW MORE FANS,
THEY'D KEPT YOU AND DUMPED ONE OF THE "SUPERMANS"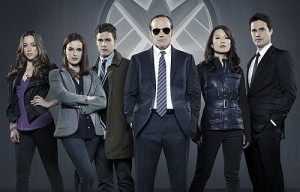 DATELINE: HELICARRIER-  ABC-TV has picked up Joss Whedon's AGENTS OF S.H.I.E.L.D pilot for the Fall television season. Network executives are pinning their hopes on the new show, because, in this case, S.H.I.E.L.D stands for:
Shows
Here
Irritate
Ever since
Lost
Disappeared
STAY INFORMED, DISCERNING READERS! STAY ALERT, INVOLVED CITIZENS! STAY CLASSY, FLUTTER VALLEY! FOLLOW BIFF SOCKO ON TWITTER @bsocko