It's time for another update from BIFF SOCKO, TWO-FISTED NEWSHOUND. Biff Socko covers Comic Book News like zits on the A-V Club. Faster than Perry White! Stronger than J. Jonah Jameson! Hotter than Cat Grant. He is…BIFF SOCKO!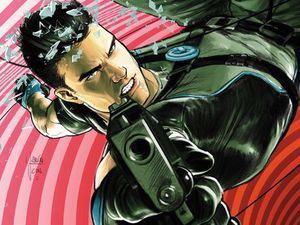 DATELINE: Gotham City– We now know Dick Grayson's fate post FOREVER EVIL. He will no longer be a super-hero called Nightwing…he will be a super-SPY named…GRAYSON. In July, DC will unveil GRAYSON, in which Batman's former protegé takes his experience and skills into a new realm: that of international espionage. DC is so excited about this they already are planning a series of motion pictures based on GRAYSON, that –like the ARROW television series– will incorporate other DCU characters into the films. Already planned are:
–BOOSTER GOLDFINGER
–CASINO ROYALE FLUSH GANG
–LIVE AND LET DIE FLEDERMAUS
And Dick Grayson Will Return In:
–BIZARRO WORLD IS NOT ENOUGH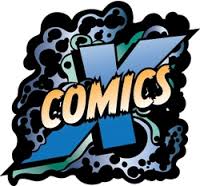 DATELINE: New York-   The Internet is still buzzing from the announcement that Amazon is buying digital comics platform Comixology. Blogger Fred Sturdley posted on his Blog PAN & PANELS: "I for one will stand against this! It's an instance where MR. BIG CORPORATION is gobbling up a smaller company to control what we read! I will boycott you MR. BIG CORPORATION! I will buy my Marvel and DC comics from comic shops, so hard-working little companies like Disney and Warner Brothers can try and survive!"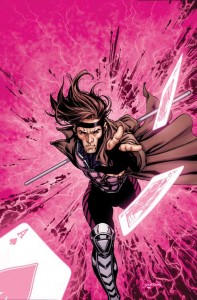 DEADLINE: Bourbon Street–  Backstage at the MTV Movie Awards, CHANNING TATUM said he is in talks to play GAMBIT in future films. The hunky star of WHITE HOUSE DOWN and MAGIC MIKE says playing Gambit would be a lifelong dream come true. X-Men franchise producer Lauren Shuler Donner agrees, saying she is dying to do a Gambit movie with Tatum.  According to reports, a recent meeting between the two went well, with Shuler emerging with a big smile on her face, and Tatum emerging with a speedo stuffed with dollar bills.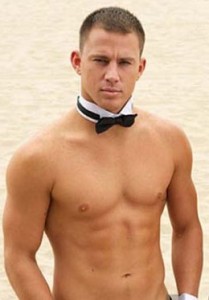 STAY INFORMED, DISCERNING READERS! STAY ALERT, INVOLVED CITIZENS! STAY CLASSY, COMIXOLOGY! FOLLOW BIFF SOCKO ON
TWITTER @bsocko