It's time for another update from BIFF SOCKO, TWO-FISTED NEWSHOUND. Biff Socko covers Comic Book News like zits on the A-V Club. Faster than Perry White! Stronger than J. Jonah Jameson! Hotter than Cat Grant. He is…BIFF SOCKO!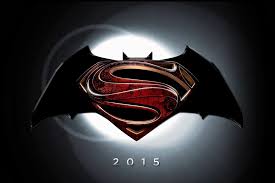 DATELINE: Gotham City- Numerous sources are reporting that HOLLY HUNTER has been added to the cast of the SUPERMAN-BATMAN movie (YES, DC IS STILL MAKING MOVIES). Speculation is, she will play LESLIE THOMPKINS, a mother surrogate to young Bruce Wayne. Of course she never had children of her own because her insides were a rocky place where his seed could find no purchase. (GENTLEMEN…START YOUR IMDBs)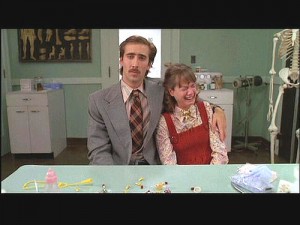 DATELINE: Riverdale-  Beloved waffle-head Archie Andrews is going to die.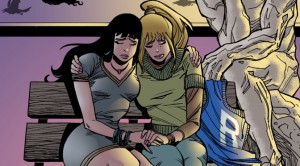 The sad event will take place in the July issue of "Life With Archie", the irony of which is apparently lost on the publishers. No word yet on how Archie will shuffle off this mortal coil, but Vegas Oddsmakers are having their say about it–                                                    
Blood clot in his brain, caused by an abundance of hickies (6-to-1)
Killed by a deranged fan who thought the lyrics to "Sugar, Sugar" was about him (8-to-1)
Slips in the Boys Locker Room trying to avoid unwanted advances from Jughead (12-to-1)
Lack of relevance (EVEN ODDS)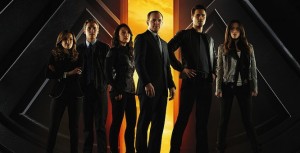 DEADLINE: Washington D.C.-  This past weekend, two questions reverberated among those who saw CAPTAIN AMERICA: WINTER SOLDIER: The first was "When is the next showing, because I want to see it again". The second was "How will this affect MARVEL'S AGENTS OF S.H.I.E.L.D. ?"  This week's episode will answer that, with a big part being the revelation that Coulson's team has a sleeper agent! Who is the sleeper? Well for the first part of the season it was "the Viewer".
STAY INFORMED, DISCERNING READERS! STAY ALERT, INVOLVED CITIZENS! STAY CLASSY, HELI-CARRIER! FOLLOW BIFF SOCKO ON TWITTER @bsocko