It's time for another update from BIFF SOCKO, TWO-FISTED NEWSHOUND. Biff Socko covers Comic Book News like zits on the A-V Club. Faster than Perry White! Stronger than J. Jonah Jameson! Hotter than Cat Grant. He is…BIFF SOCKO!
DATELINE: Gotham City- As promised, ZACH SNYDER revealed the first pic of BEN AFFLECK from the set of BATMAN VS. SUPERMAN.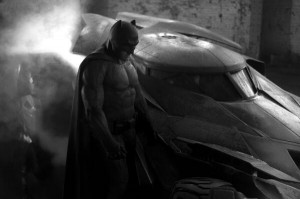 As you can see, SNYDER has gone with an old-school approach: He has given a nod to  Tim Burton with the over-sized Batmobile. He has given acknowledgement to Frank Miller with the cowl. And he has given the finger to Joel Schumacher with the nipple-less chestpiece.
DATELINE: New Orleans-  X-Men Producer Lauren Shuler Donner  has confirmed plans for a new spinoff  which will feature CHANNING TATUM as Cajun mutant GAMBIT.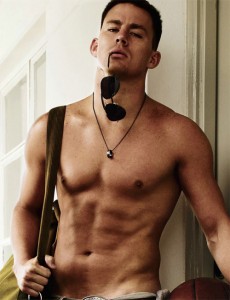 "Channing is a lot like Gambit: He's charming, a rascal, he can handle hot action, and he's at home in the Big Easy"..at which point, Donner stared off into space, licked her lips, and sighed softly.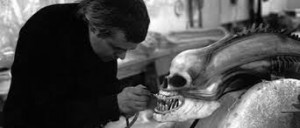 DATELINE: Zurich-  Famed artist H.R. Giger died at his home died at his home in Switzerland at the age of 74. Giger came to world renown with his designs for the motion picture "Alien". As per the visionary artist's wishes, his remains will be placed in a small container which will burst out of John Hurt's chest at his memorial service.
STAY INFORMED, DISCERNING READERS! STAY ALERT, INVOLVED CITIZENS! STAY CLASSY, NOSTROMO! FOLLOW BIFF SOCKO ON TWITTER @bsocko