It's time for another update from BIFF SOCKO, TWO-FISTED NEWSHOUND. Biff Socko covers Comic Book News like zits on the A-V Club. Faster than Perry White! Stronger than J. Jonah Jameson! Hotter than Cat Grant. He is…BIFF SOCKO!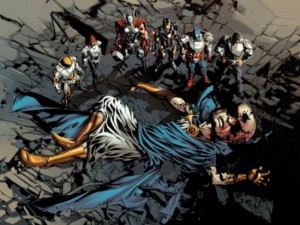 DATELINE: Moon-   Marvel's next big event will be ORIGINAL SIN by Jason Aaron and Mike Deodato Jr. The event kicks off with the murder of Uatu the Watcher. While there's no definite word on the cause of death,  there are some theories:
Raging Encephalitis
Killed by Rupaul because "that hemline is SO 1992!"
The MOTHER of all head colds
A jealous husband…because one man's "Watching" is another man's "Spying on my wife you fat-headed sonofabitch!"
Colonel Mustard in the Billiard Room with the Infinity Gauntlet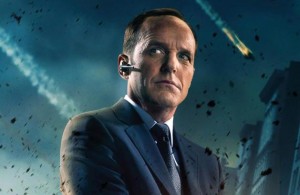 DEADLINE: S.H.I.E.L.D. Helicarrier–  The latest episode of AGENTS OF S.H.I.E.L.D. entitled "The Magical Place" still did not answer the question of Agent Phil Coulson's miraculous resurrection from S.B.A.B.A.S. (Stabbed By A Big Ass Spear). Fans have speculated that he is an L.M.D. (Life Model Decoy), or B.B.B.O. (Brought Back By Odin), or P.C.F.A.A.R. (Phil Coulson From An Alternate Reality). This intrepid reporter has discovered the real cause: H.A.F.M.C.A.T.N.S.D. (He's A Freakin' Marvel Character And They NEVER Stay Dead)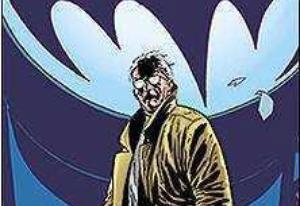 DATELINE: Hollywood- DC has announced that Danny Cannon will direct and produce the pilot of the Fox TV Series GOTHAM, set in a pre-Batman Gotham City. Cannon directed the pilot episode of CSI, which proves he knows his way around police stories. He directed the pilot episode of NIKITA which proves he knows his way around action/adventure. He directed the pilot of THE TOMORROW PEOPLE which proves he is familiar with characters with remarkable abilities. He also directed the movie JUDGE DREDD with Sylvester Stallone, which proves he knew how to edit the resume he sent to DC to get the gig.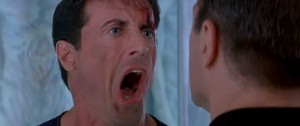 STAY INFORMED, DISCERNING READERS! STAY ALERT, INVOLVED CITIZENS! STAY CLASSY, MEGA CITY 1!! FOLLOW BIFF SOCKO ON TWITTER @bsocko