It is December 1st, which means you've got 24 days to buy for your loved ones… assuming you celebrate Christmas… but let's be honest here, no matter what your faith is or is not, if you are reading this column you more than likely love comics so if you don't celebrate the holidays, you might still find something awesome in here that you didn't know existed. I know there a ton of gift guides on the net every year so I'm going to try to keep mine small.
T-U-R-T-L-E POWER!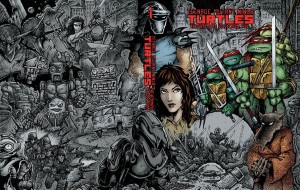 For those of us who grew up with the Turtles, it's turning out to be a good yea. IDW recently started a brand new Teenage Mutant Ninja Turtles series (which I'm completely hooked on) but isn't turning it's back on the Turtles past with the recently release Ultimate Collection Hardcover volume 1. A very nice package with a good binding reprinting the original Turtles comic 1 – 7 and the Raphael one shot. I'd also highly recommend the dvd release of Turtles Forever which pairs the last incarnation of the animated Turtles with the original animated Turtles and the Turtles from the comic books. Very fun viewing for a Turtle fan.
For Those Who Use The Force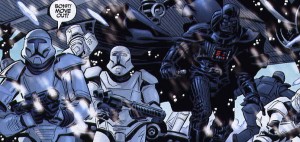 So your friend is a big Star Wars nerd but already picked up the Blu Ray set. There are plenty of comics for you to get them. Dark Empire is for my money, the standard in SW comics. Taking place after the original series of films (and if you friend reads the novels, it's after the Timothy Zahn books), The Empire is still trying to claw back it's control of the galaxy with a mysterious hand guiding it. Art by Cam Kennedy, fantastic read.  If you're looking for something a little newer Darth Vader and The Lost Command is a great look at Vader the early years with a solid story by Haden Blackman and art by Rick Leonardi, well worth picking up for that friend of yours.
Or if you have tons of money, you could get them this.
Toys Toys Toys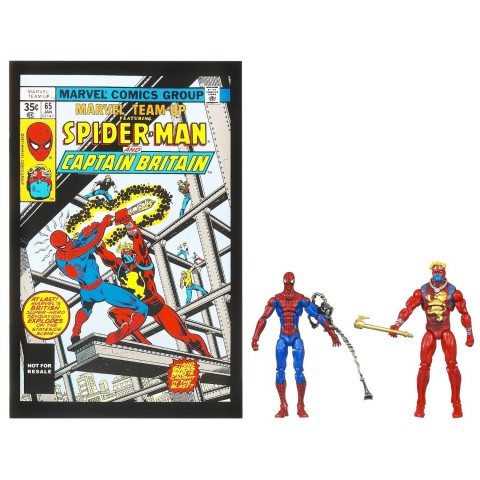 There are a metric ton of figures and statues out there for the comic book fan but right now I can't help but declare my love for the Marvel Universe series from Hasbro. A great combination of character you'd expect (Spider-Man, various X-Men, etc) and characters you never figured in a million years would get a figure. Seriously, I have a Captain Britain in his original costume! I have a Moon Knight! There's even figures of the "bee keeper" Aim guys.  Fairly inexpensive (most figures range around $10 – $15), they make great stocking stuffers.
For The Nerdy Lady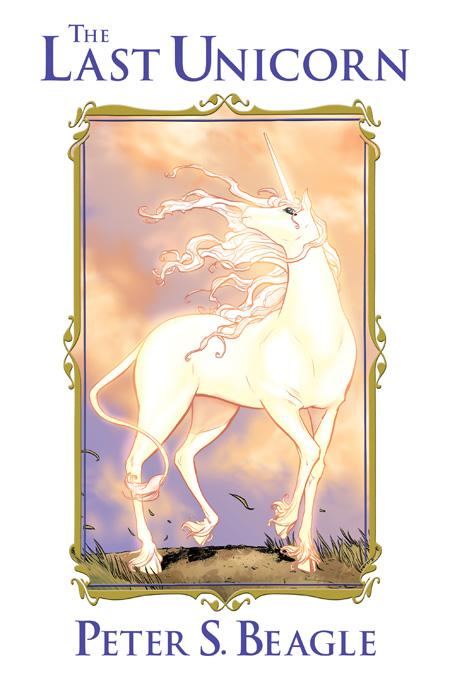 If you have a woman in your life and she's a bit nerdy, there are plenty of choices; Strangers in Paradise, Runaways, Love and Rockets, Buffy, etc. But if I had to buy one comic for a woman this year for Christmas is the comic adaptation of The Last Unicorn from IDW. The story is the same fantasy we've come to know and cherish from the novel and animated film but the visuals by Renae De Liz are stunning. And this isn't to say guys won't like it either.
Hellboy Deluxe!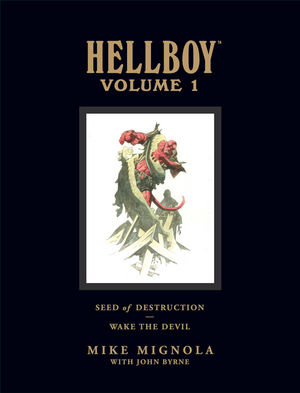 Last year, my wonderful girlfriend got me the first two volumes of Hellboy Library Editions and while a bit of a higher end hard cover, they are still very reasonable in price and the art is just perfect for that sized format.
The New 52… now able to crush children!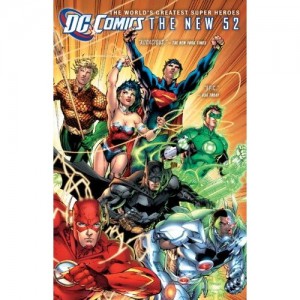 Have a friend that wants to get into the new 52 but isn't sure where to start? This hardcover might be the place. It includes all 52 #1 issues. While I can't give this a full thumbs up due to some of the crap that's in there, if you do know some one who wants to try it all or at least have every #1 on reference for future tie-ins with the series they are reading, this would be the way to do it.
For The Movie Nerd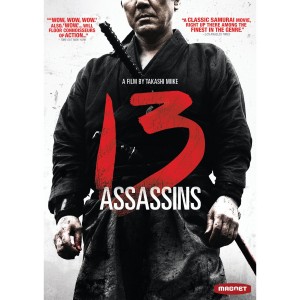 Completely non-comic related but I would feel bad if I didn't share this with you. If you have a movie nerd friend, who likes samurai flicks in particular, 13 Assassins is a film they need to own. Very much a men on a mission film, 13 samurai are brought together to kill a very evil shogun. It's directed by Takashi Miike and it's not only his most accessible work, it's probably his best.
I hope I've given you a few ideas and made your nerd shopping a little easier.