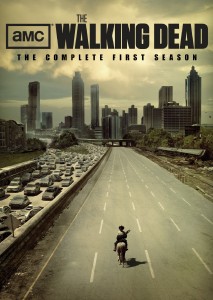 In comics, zombies have become kind of old news. Superhero zombies, world war two zombies, hell they're currently attacking GI Joe, Transformers and The Ghostbusters over at IDW. But the one rather unique voice is the comic that started the craze off for comics, The Walking Dead.
I'm a fairly big fan of the comic (if I have one complaint it's that The Walking Dead seems like it should have a definite ending and it doesn't seem like it will… and odd complaint I will grant you…) so I was rather impressed when I heard their was a TV show version in the works. And then I heard the name Frank Darabont was attached and I began to drool.
Frank Darabont is a screenwriter I have the utmost respect for because not only is he a good writer, he is a great adapter. His films based on Stephen King's work like The Shawshank Redemption and The Green Mile are always praised but he also did The Mist which is one of my favorite horror films of the last decade. He also wrote some really decent drafts for the forth Indian Jones film, many parts are still in there and we can't blame Frank for Mutt.
So that tied with the fact that Robert Kirkman was also going to be heavily involved, I had to check it.
And then it aired on Sundays.
I'm not home on Sundays.
Crap.
Thank goodness for the good people at Anchor Bay Entertainment who have put the first season out on DVD and blu-ray. For the sake you readers out there, I'm only reviewing the dd as I am still without a blu-ray player or a good TV for a blu-ray player…but if you want to give me one, there's a ton of my contact info below.
The Show (spoiler free)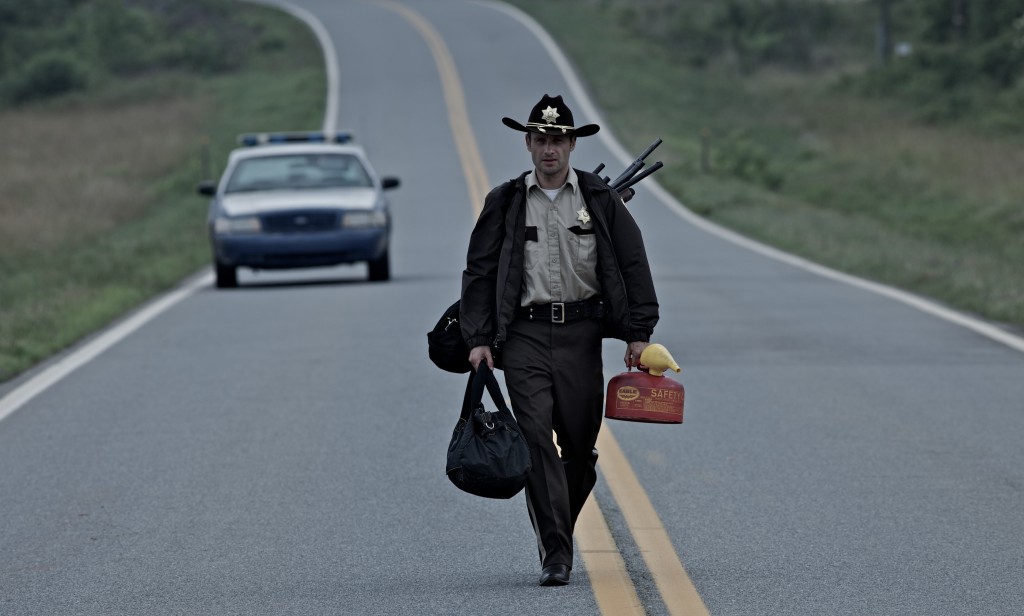 The story is pretty basic; police officer Rick Grimes wakes up in the hospital after being shot. Zombies have risen while he was in a coma. He struggles to find his family but does and a group of survivors who are looking for some semblance of safety in the zombie covered planet they now inhabit. What makes the show work is that it's not really about the zombies. The Walking Dead is about the people trying to survive the zombies. I know that sounds like a mild difference when written but it's a big difference with the actual show itself. Acting is decent on a whole and the special FX are amazing, especially for a television show. Now for those of you who have read the comic but not seen the show the only spoiler I will give is that it does differ greatly in some parts. It's not the page by page adaptation that some of the original press material lead us to believe. BUT it does have awesome zombies.
The DVD Set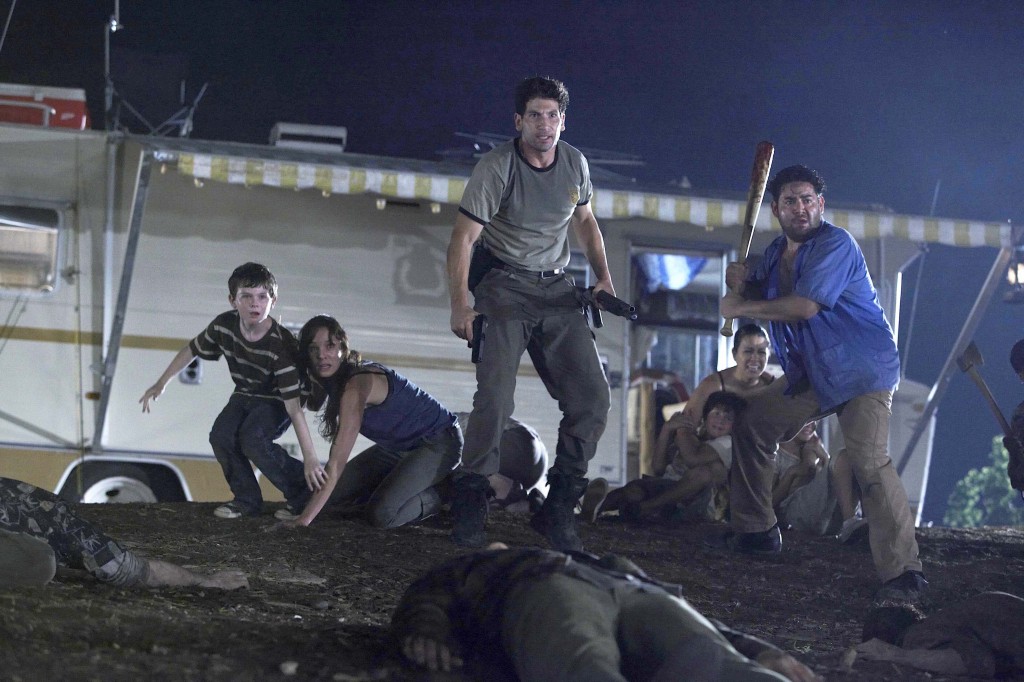 Picture quality and sound are great. I know it should seem to be a given that companies should be able to put out a great quality picture and sound for dvd sets by this point but it isn't. Fortunately Anchor Bay did put the time in to make sure it came out right. Now it is a bit of a shortened season compared to other shows but reasonably priced. Amazon.ca has it at $23.99 for the DVD set and $29.99 for the blu-ray.
Extras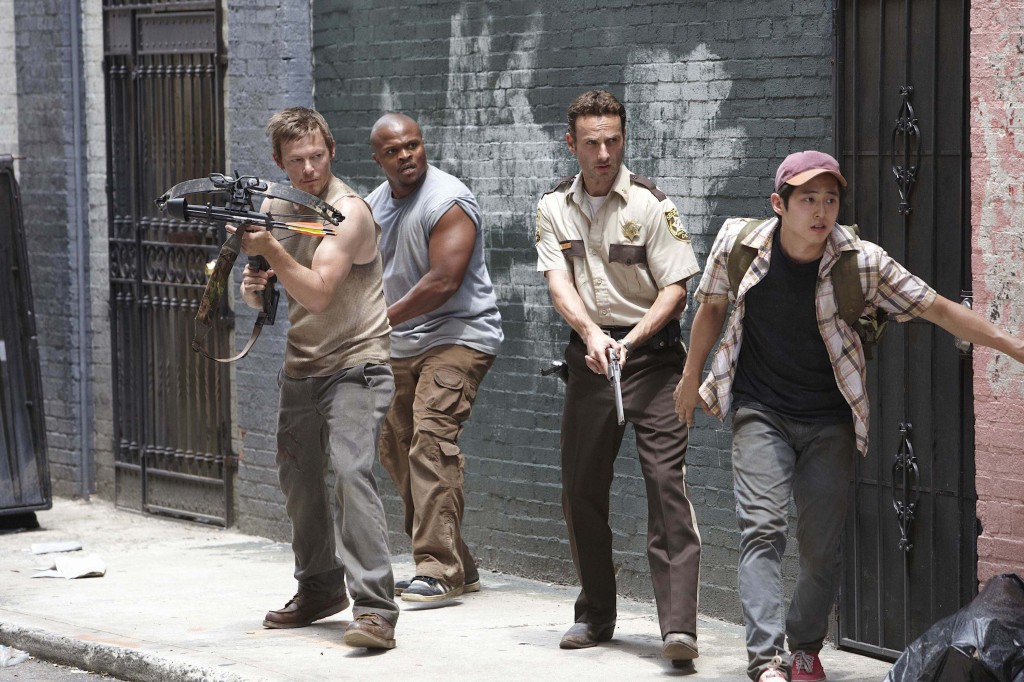 If you've paid attention to past columns, I love extras. I enjoy a good making of the film documentary almost as much as I enjoy the film. I was kind of surprised that Anchor Bay didn't cheap out on the DVD version in this way. A popular trend in DVD/blu-ray is to put all the awesome special features and extras on the blu ray and keep the dvd set bare bones. Luckily from what I can tell, most of the special features are the same for both sets (which is nice for us people who have yet to upgrade). My particular favorite is the Zombie School extra.
Is it worth your money? For a first season, it's rather good but the second season might make a difference. If you like zombies but love good human drama against an unstoppable force, this is a show to check out.
Now one final note. I'll be wandering around Toronto Comicon (Hobbystar's) next week. If you're planning on attending, feel free to say hi or drop a message down below. Assuming I'm not in jail for trying to kidnap Geof Darrow.