Hey everyone.
I know, I know, there was no column yesterday.
Part of that is because in Toronto, it's Anime North this weekend!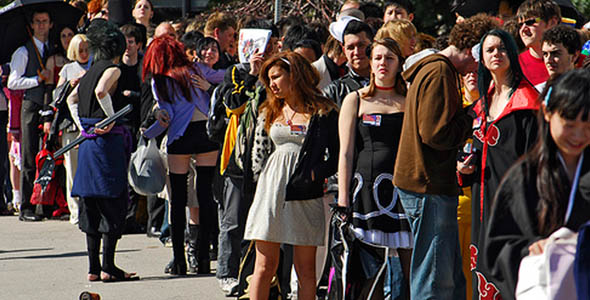 Anime North is probably the biggest fan run anime convention in Canada if not North America and my podcast, TATANS is covering it our second straight year running.
"But…" you ask, "Doesn't it start on Friday? How exactly does that effect your Thursday column?"
Well, my AN weekend kicked off a little early this year with a trip out to the studios of Bite TV for The Conventioneers Official (unofficial) Anime North Launch Party.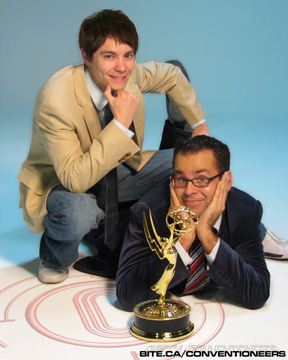 Now some of our outside of Ontario readers might not be too familiar with The Conventioneers.  Essentially, Matt Chin and Jason Agnew go to conventions, talk to the people who work and attend them, make fun of said people and 8 times out of 10, get kicked out.
For a few years now, The Cons crew has been banned from AN.  Initially, their first step was to do shows from the sidewalk by the convention (public property is free to film on, especially when you have a permit) and then they upped the ante by creating a launch party for the convention.  This year the bar was raised again as the Conventioneers managed to convince two of Anime North's guests to appear on the show.
And I had a front row seat…okay well second row…beside on older gentleman that I had assumed drove some kid to the show but turned out he was a fan…and odd… and almost scary…
I went for two reasons.
One, Jason Agnew and his crew have been very supportive of our podcast and I tend to support people who support me.
Two, the main reason TATANS covers AN is the fans. Anime fans are the most interesting fans you can run into.  They run the gamut from nice and friendly to slightly odd, to smart and dress up in costume to all out psycho who dress up and live for this time of year and the rest of the year is spent preparing for next year.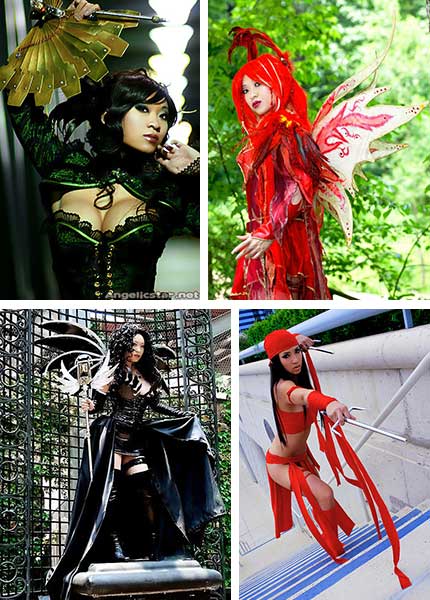 The first AN guest on the show was Yaya Han. Yaya is a professional cosplayer…apparently you can make a living at it, who knew? She is also very attractive. Take a look for yourself.
What grabbed me was not only the fact that this woman's boobs might pop out on tv but the fact she had fans.  Essentially this woman dresses up in costumes from manga, comics, anime and video games and has turned it into a career.
The next AN guest the Conventioneers brought out Vic Mignogna. Vic is a voice actor from a ton of anime series and a nerd himself.  The man made Star Trek home movies when he was a kid.  And he is really appreciative of his job and the fans that like his work.  After his segment, Vic came over to the crowd and thanked them for coming out to see him.  Pretty cool.
Beyond those guests there was also a local cosplayer called The Dakari King (who straddles the line between having a large amount of guts and being slightly insane) and a local internet podcast guy called The Savage Bandito among prize give aways and trivia contests.
Over all, not a bad way to jump start the Anime North weekend. If your curious, The Conventioneers will eventually post the show up at www.bite.ca and you can check out more episodes there as well.
Next up for Brent, Anime Hell at Anime North.
Stay tuned for another report.
Brent Chittenden is a Canadian freelance writer who also happens to write humorous things for Bite TV's blog. If you have need of his services you can reach him at [email protected], twitter at @BCNerdhole and his podcast Two Assholes Talking About Nerd Stuff. Feel free to become a fan of him at his Facebook group Brent Chittenden: The Writer.