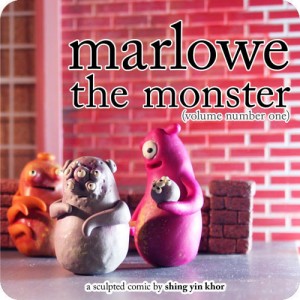 Poor Marlowe. Life can be hard when you're a clay monster still living with your mother. But for us, it's a bitter-sweet and often funny comic. And let's just decide it's a single panel gag comic right now and not get into any debates about form. (Although Marlowe also works as an ongoing picture book). What it is, is fun and unique.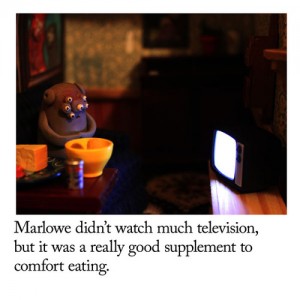 Every week we get a glimpse into the world of Marlowe the monster, as he navigates life. He's a Charlie brown loser, you want to like him, you want to root for him, but things just never seem truly rosy.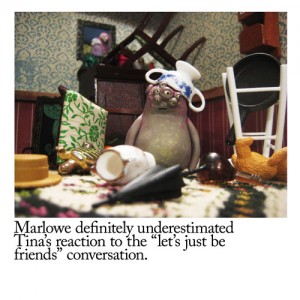 He eats too much, and works, well worked at a bakery. He still lives at home with an overbearing mother.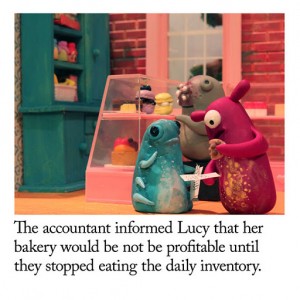 He also has love troubles.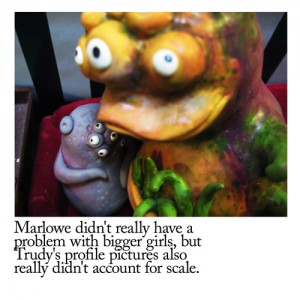 Each week, Shing Yin Khor crafts her characters, builds and dresses her sets. Lights them and shoots that weeks strip. If nothing else, it's a great display of sculptural talent. But Shing manages to create characters capable of great pathos. and you gotta love all the little details she builds into hers sets.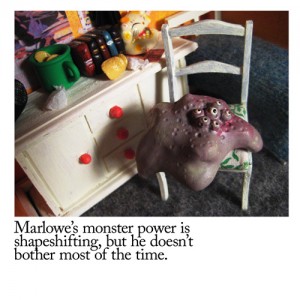 It's quite the setup.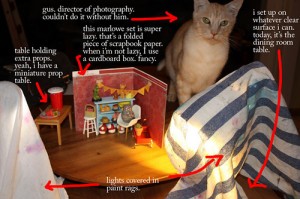 I mentioned Charlie Brown earlier, and the comic is almost like a twisted version of one of the Happiness is a Warm Puppy books Schulz did. Just, without the happy. I hope to one day see Shing out at something like TCAF to not only grab a copy of her first Marlowe collection, but to also get one of her little sculpted monsters for my very own. I think it would be reassuring to have.
And that's it for this time, I couldn't begin to think of something similar to recommend. If you know of anything similar, let me know.