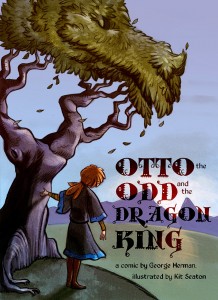 Sorry, got turned away at Expo and wandered off for a while. So digging back into my TCAF bag of tricks I came across a flyer for Otto the Odd and the Dragon King. An intriguing title and very nice looking artwork so off I go.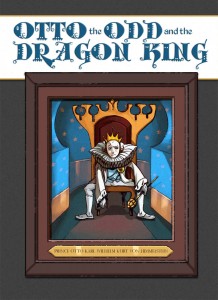 And here I am in fairy tale land. The story, which clocks in at 40 pages feels like a lost english fairy tale. Prince Otto Karl Wilhelm Kurt von Himmelstein is what one might call a rugged individualist. He hates baths and smells like sauerkraut. Oh yeah, and he's best friends with a dragon.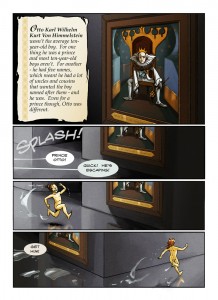 When an aging Dragon Slayer comes to the kingdom crying tales of danger, Otto has to find a way to save his friend.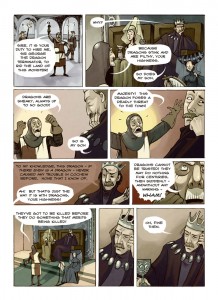 I mentioned that the whole story feels like a storybook fairy tale; well, as the story concludes it actually reverts to a more storybook format, dropping panels in favour of spot illustrations and prose text blocks.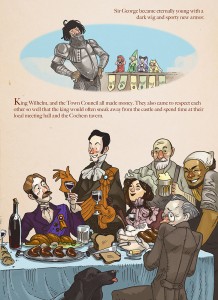 Doing a bit of digging, it turns out the story was originally conceived of and created as a picture book by George Herman and illustrated by Kit Seaton; it was later adapted to comic form by Seaton. (And a play by Herman, story's got some miles on it.)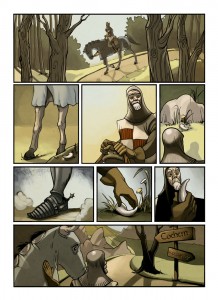 Seaton's art changes as the story unfolds, the project was as much an artistic  learning challenge as it was an adaptation. It means the end product is a bit odd, with the first half done in a more painterly style, reminding me of Dan Santat's work and then slowly sifting to a more illustrative style with more line work closer to P. Craig Russell if slightly more cartoony.  Both are lovely and work for the story, but taken as a whole it makes for a disjointed whole.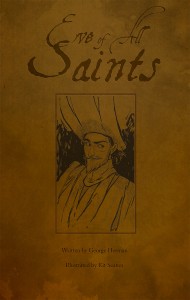 But again, the piece was a learning experience. And so I turn to what comes next. Oh boy! The pair have teamed up again, this time for Eve of All Saints. A longer work described as "a fictional adventure set in Renaissance Italy about the birth of Commedia dell'Arte. " Now that is a departure from children's fairy tale, but it is looking to be really interesting and a very different subject for a comic story. I can't wait for this to be available to buy. I want an embossed leather hardcover. It looks gorgeous, in a grey wash somewhere between the two styles Seaton used on Otto, aimed at a more mature audience and fully of intrigue and history.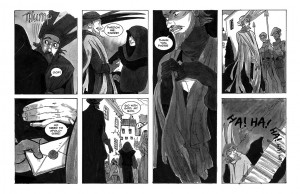 There, two for one!