Not comic related, per se, but still pretty cool.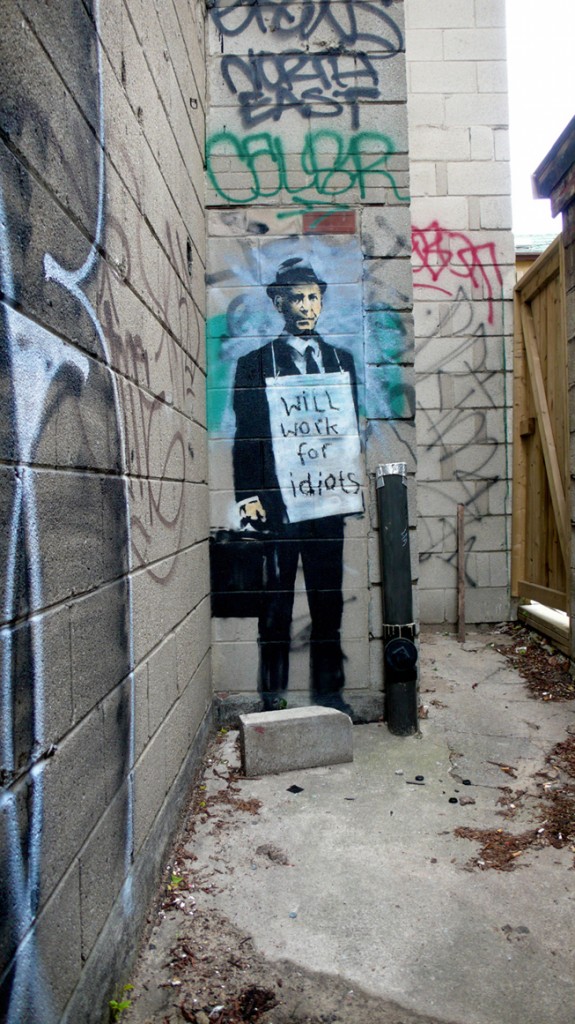 Famed graffiti street artists Banksy is a fairly dynamic figure – known as much for his secret identity and air of mysteriousness as his beautifully subversive street murals.
Three new pieces done in Banksy's distinctive style have popped up on walls in Toronto over the past two days: one's near Trinity Bellwoods Park, another's near Union Station, and a final one's around the Rogers Centre.
Simon Cole, director of Show & Tell Gallery and something of a graffiti expert, is himself convinced that the three are the real thing—"I have it on really good word," he says, that they are (and he featured them on the Gallery's blog today).
You know what I think? Banksy was totally in town to hit up TCAF.
For more pictures check out the Show & Tell Gallery.
Photo credit, unless otherwise noted by, Gary Smithson