(you should read this with a 40's style newsreel voice)
Finally the event we have been waiting all summer is here.
The Sentinel of Liberty, Captain America, is coming to a local silver screen near you.
See Captain America and the Howling Commandos, fight evil Nazis in stunning 3 Dimensions and in COLOUR!
Will Captain America succeed?
Will the Third Reich conquer the world?
Who is the evil Red Skull???
These answers and more, will be answered in CAPTAIN AMERICA: THE FIRST AVENGER.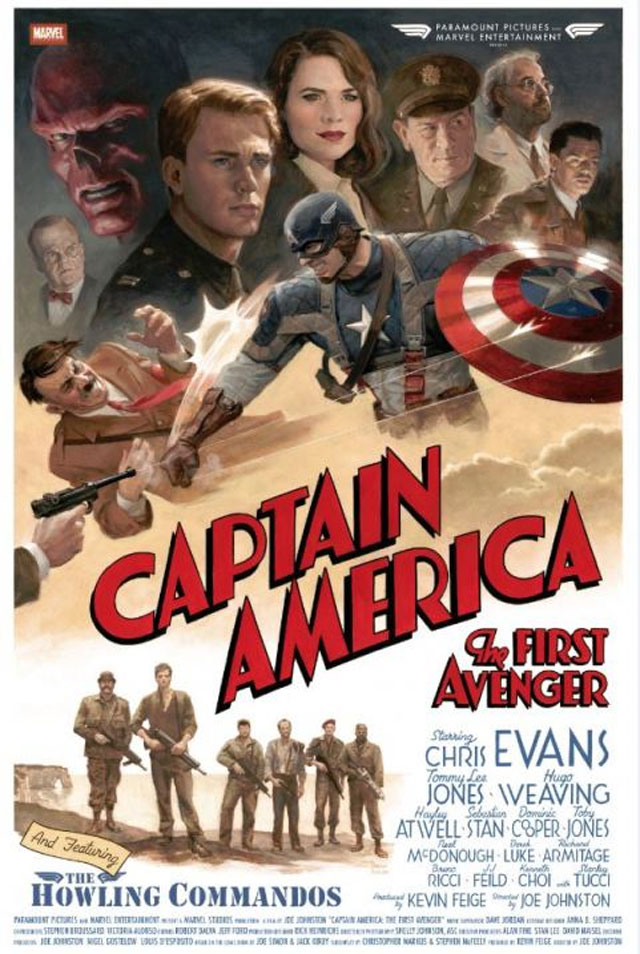 To get you in the mood to see Captain America today, here is the beautiful vintage style movie poster for Captain America.