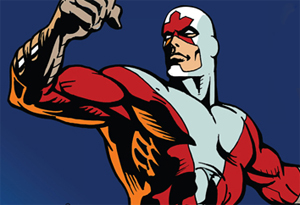 Comicbookdaily.com (CBD) recently spoke with Captain Canuck creator Richard Comely and asked him for a progress report on his efforts to bring a Captain Canuck movie to the big screen.
Sinking Ship Productions Inc. did have an option to make a Captain Canuck film but the option lapsed without a movie being produced.
CBD: What happened with the Sinking Ship option to make a Captain Canuck movie?
Comely: I had an option agreement with them for 4 years.  Their plan was also to do a feature film in the $8 to 10 million budget range. They are a great bunch of guys with lots of good ideas.  They couldn't get the development funding because they were told they didn't have a track record for making feature films.  They told me that originally they were encouraged by the funding agencies but later they were told otherwise.
Comely shopped Captain Canuck around again and he now reports that he has signed a deal with a production company and that the deal should see a press release in late April/Early May though he stated that he cannot divulge all the details just yet.
CBD: What can you tell us about this new deal?
Comely: I have a meeting next week in Toronto with the development guy. The producer and company pres., I was informed, is in LA and will meet with the PR firm there in about 2 weeks. It looks like their announcement won't be forth coming until late April at the earliest and I am still restricted from disclosing the company name. It is a Canadian co.  As for budget, all I know is it will be above 25 million.
Now $25 million is nowhere near a blockbuster budget but if accurate it is a sizable budget for a independent Canadian comic book character.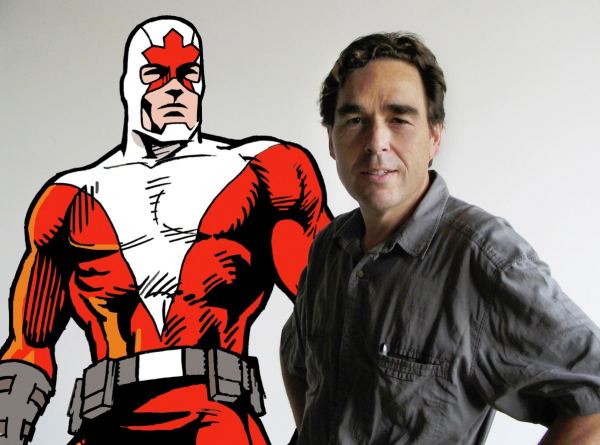 CBD: Will you write the script or have any involvement in production?
Comely: I will be one of the producers and will be involved in the writing – to what degree is yet to be determined. It is possible I will write the first draft. I may be involved in storyboarding. I will be involved to some degree in casting. CC could be played by a newcomer with big name talents in supporting roles as was done with the first Superman.  Or they may cast a well known lead for the role.
CBD: Considering your luck with the Sinking Ship deal are you confident that things will move forward this time around?
Comely: The production company that I recently signed with has a long track record in making feature films and long form productions for television.  They've been in business for over 25 years.  Their chances of getting funding for a feature are good.
CBD: Does the deal still leave the Captain Canuck rights with you?
Comely: The deal I made with them is a co-production agreement.  Not an option to purchase rights.
So a deal is signed and things are now in the hands of an unidentified production company. We'll await a press release and follow up with Richard Comely for all the juicy details.