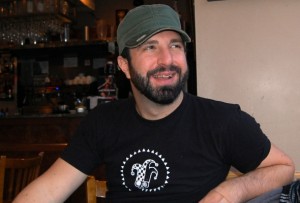 Hey Guys,
Comic Book Daily favourite and all around awesome guy Ramon Perez (Butternut Squash, Kukuburi, The upcoming Green River Killer)  is currently in Europe at the łódź komiks festiwal and bumming around meeting up with friends and having what seems like a really good time.
He's been great enough to blog about his experiences thus far – and with quite a few of the transmission X guys going out later on – expect this one to be MUST READ if you're a fan of good times and canadian comic book artists.
You can read the blog here.
You can also look forward to a pretty great interview between Ramon and Dave which should be up really, really soon.