I've tried getting into Conan.  I read the Kurt Busiek run and thought the art was beautiful and that it was well written but frankly I just didn't care much. The allure is that he's a don't-take-crap-from-nobody type of dude who's strong and cunning… but sort of dumb.
I did however love the movie. Arnold was pretty much perfect casting for that.
Well, with the new movie just around the corner it, lots of people are complaining that the gentleman they've chosen to portray the cimmerian (Baywatch's Jason Momoa) wasn't really up to the part.
but.. this picture says different.. doesn't it?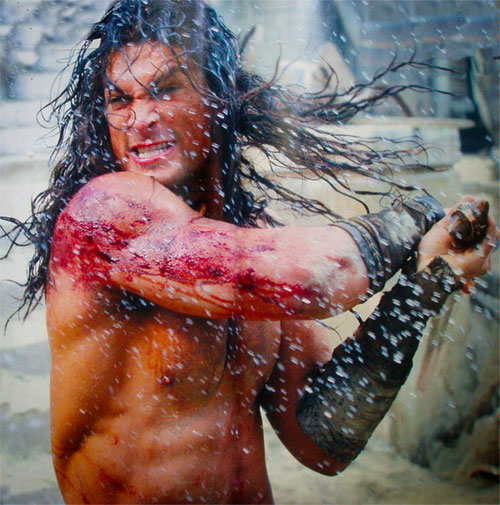 That's a lot of sweat ain't it?
So, what do you think? Is he starting to look the part? Or should he go hang out at the Wheel of Pain?