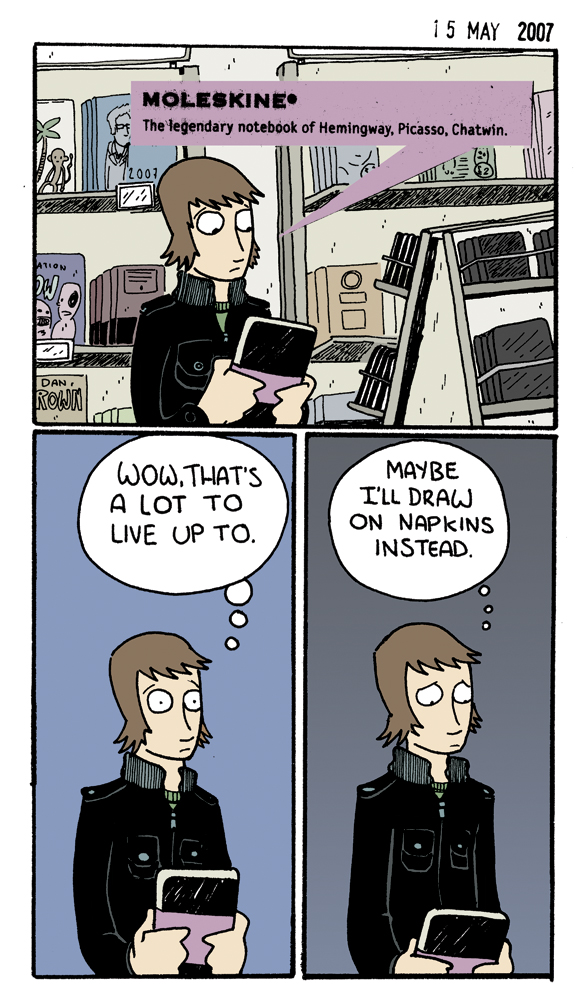 I'm a sucker for slice of life autobiographical comics.
There's something really refreshing about not knowing what to expect with each update. Whether it's a gag strip, or a 'hits-to-close-to-home' moment that seems oddly out of place until you realize that that's how life is.. one moment you're joking about getting drunk and the next you find out something serious that just might effect you forever. That's exactly what it's like reading Ellerbisms.
Marc Ellerby has quickly  become one of my favourite creators. His Chloe Noonan comics (reviewed here by Brent Chittenden) was one of my favourite finds at this years TCAF and has led to an almost cult like obsession in recruiting more members. (It's like a pyramid scheme, I get three people, they each get three people and I get a smug self-satisfaction in turning on people to something awesome.)
Well, it looks like Marc Ellerby will no joining his partner in bromance Adam Caldwell (of the Everyday webcomic fame) in webcomic retirement. He'll officially end Ellerbisms at 250 – which is a pretty good number and frankly I urge you all to check out the series from the start so you can really appreciate seeing an artist mature and define his style.
I'll definitely miss getting a Ellerby fix if only because you become quite invested in his life and wellbeing (and the wellbeing of those around him).
But at least we still have 15 more to go. Which isn't too shabby at all.
Thanks Marc!
Maybe I'll have to have a retrospective sooner rather than later now.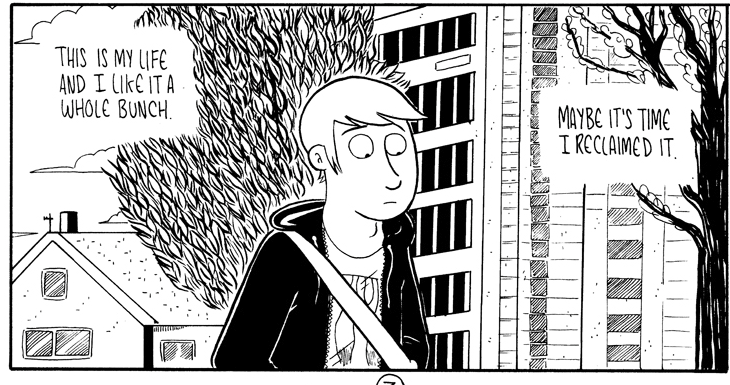 Pete DeCourcy is EiC of ComicBookDaily.com. He tumbls over at You Practically Rock and writes for The Simple Art of Crime. If you have any questions or demands of him, he can be reached via email at pdecourcy[at]comicbookdaily[dot]com