Chris Samnee has long been one of my favourite artists working today. His work on Capote in Kansas is probably one of the most beautiful things ever drawn. Filled with beautiful black and white imagery that sort of brings to life the starkness of Holcomb, Kansas
in the days after the murder of the Clutter family.
Well, Samnee's career continues to rise, first taking part in Marvel's big event with Siege: Embedded mini-series and now with penciling the new series THOR: The Mighty Avenger to be written by Roger Langridge.
Today – over on his blog – Samnee shared some beautiful sketches.
I love his design sense and his take on Tony Stark is something totally different than what we're seeing in the Marvel Universe at the moment.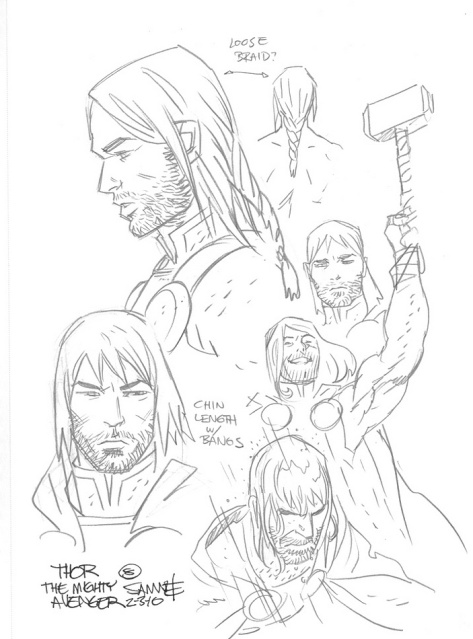 Don't forget to head over to his blog to check out the rest!