I've read plenty of Colleen Coover's work; Small Favours ranks among the best 'erotica' series I've ever read, and her output with Jeff Parker on the X-Men: First Class series basically made me a fan of both of them for life.
And then she goes and does something like this… and makes me fall in love with her all over again!
It's a goodbye gift from Colleen Coover to Nate Cosby, the first editor to hire her to work for Marvel, and who was leaving the company.
Somehow I can just see this take on the Dynamic Duo, with Robin, the ever-eager, if well meaning, kid on an endless sugar-rush of excitement and adventure… and Batman, is totally just nonplussed, slightly dickish and kind of horny.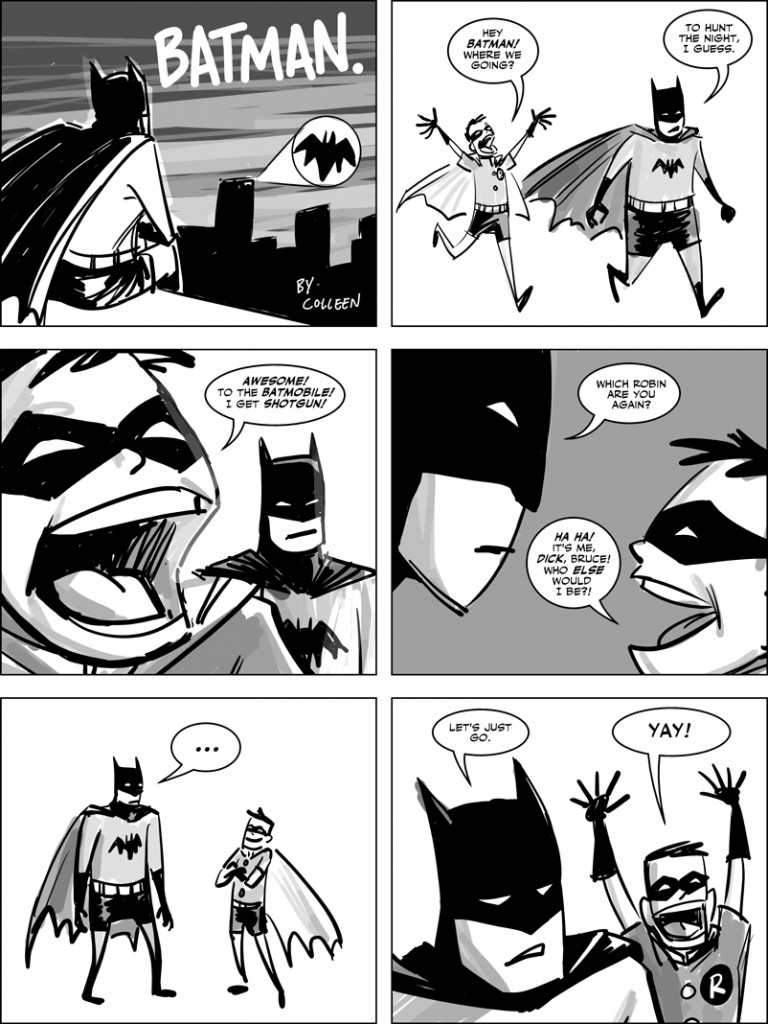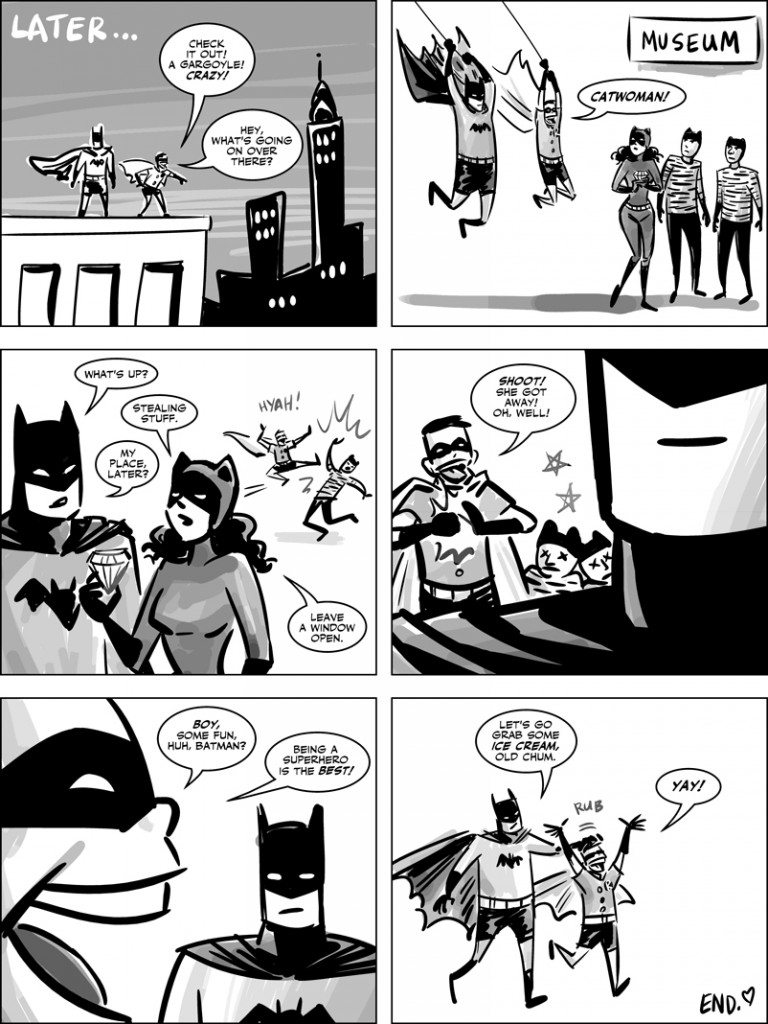 I will pay good money for a "To Hunt the night, I guess…" t-shirt. Make this happen!
[Thanks to Oz and Ends for the heads up!]