Cowboys and Aliens hits theatres today.
Originally this comic book movie was considered the weakest of this summer's releases.  But after Harrison Ford's appearance on Jimmy Kimmell the other night it is a top trend on Twitter right now.  I wouldn't be surprised if it bumped Captain America out of the top spot, for #1 movie this weekend.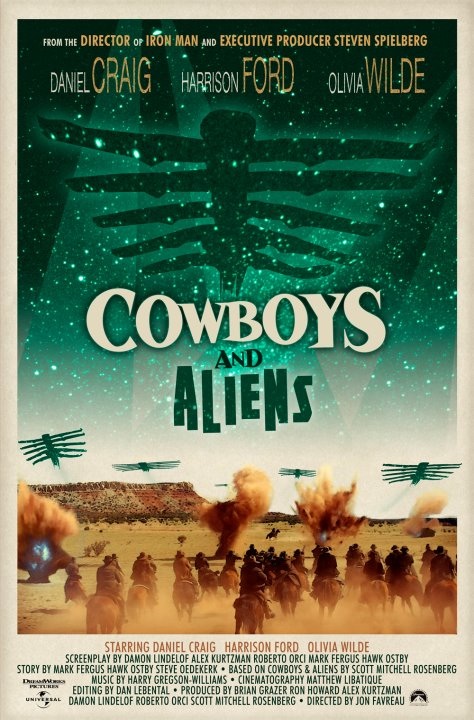 If you see the movie this weekend, let us know what you thought in the comments below.