I, like most boys with emotions, enjoyed the hell out of Blankets. It was the sort of book that I must've found at the right time and it resonated for some time. For those of you who haven't read it it's basically a book about the becoming your own person and falling in love and then losing that love. Tt's by no means new territory, but Thompson is such an amazing storyteller that every page, every panel felt urgent and looked amazing.
His follow up was Carnet de Voyage – a sort of half-hearted travelogue/sketchbook that remains one of my personal favourites even if it's not necessarily his best work.
and then… silence.
He'd pop up every now and then with news of his forthcoming book the 700 page Habibi – a story that little is known about outside of the fact that it'll take place in the middle east and have a vibe similar to Arabian Nights.
And now he's finished.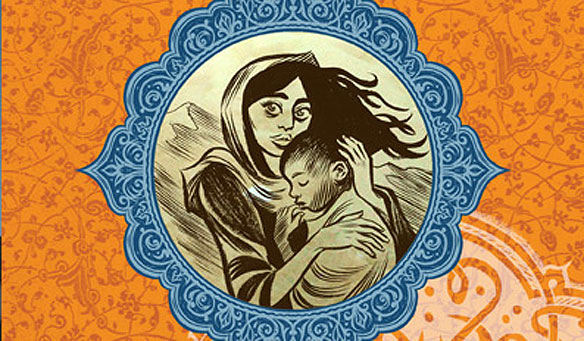 Which is awesome.
We need more work from Craig Thompson. He brings something different to every project he works on. I'll be waiting for this book's official release date, but in the mean time I'll keep myself busy by checking out his in-progress reports over on his blog as he shows off his editing techniques.
I'd also check out his blog crossover with Daytripper's Fabio Moon too.