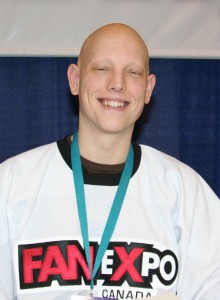 David Finch is known for many things, among them: crosshatching and Marvel Comics.
Well, as of this morning it was announced that Finch is a DC exclusive artist. Which is pretty interesting. The last time an artist who was firmly entrenched in my mind as a Marvel artists, it was Mark Bagley, and I still get this weird 'looking at your aunt naked' vibe when I see his work at DC. (And this is including the fact that he did 52 issues of a weekly comic that sort of, kind of starred three of DC's biggest names, so you'd think I'd have gotten acclimated.)
Finch started his career at Top Cow comics with a lengthy stint on Cyberforce, he then went over to Marvel to work on a 12 issue run of Ultimate X-Men, then alongside Bendis, he Dissasembled the Avengers and brought on the New Avengers.
He most recent work has been Ultimatum, the critically destroyed miniseries by Jeph Loeb. Finch is an amazingly talented artist, and his artwork on Ultimatum really deserved a better story. Hopefully DC has some big plans for him, they're remaining pretty mum on which title he's going to be doing [I'm gonna take a wild guess and say that he's going to do at least one issue of Batman: The Return of Bruce Wayne] but he does let slip to Comic Book Resources that "I do have a pretty good idea what my first project will be, but I think it may surprise [the fans]."