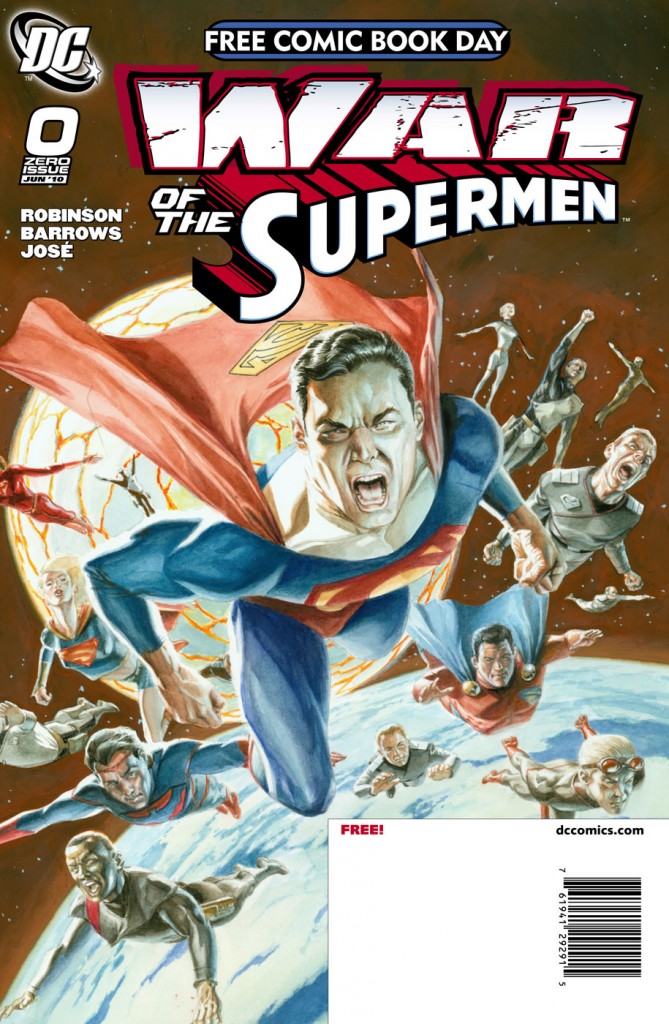 Superman seems like the hardest character to get people to really care about. It seems we're either rehashing his origin or we're killing him off. DC took a pretty big risk with the whole Planet Krypton storyline – let's be honest – Superman comics don't sell the greatest as is, and making the series focus on minor characters like Mon El and Chris Kent isn't exactly going to raise sales, to anyone with the exception of maybe die hard Superman fans (but again, the chances are they're already buying the issues anyway.)
That said – I've enjoyed what I've read of the whole Planet Krypton maxi-event. And while I'll probably always hold James Robinson in high regard for Starman even though JLA Cry For Justice sucks – I'm interested to see just where this event is going, if only because it just seems to wrong. Wrong in the sense that it's toying with what we've really come to expect from a Superman title, again whether or not this is a good thing will probably be judged a few years from now…
Right now though DC is announcing it's next big event in the life of Supes, it's title: The War of the Supermen.
Superman has left Earth in the hands of Nightwing, Flamebird, Mon-El and the Guardian.

The tensions between Earth and New Krypton are slowly rising. The winds of war are stirring.

As our very own Dan DiDio has teased numerous times, 2010 is going to be a huge year for Superman. But just what is going on has not been revealed.

Until now. Welcome to the WAR OF THE SUPERMEN.

This lovely piece of J.G. Jones artwork is the cover to WAR OF THE SUPERMEN #0, which will hit stands 5/1/10, as the DCU FREE COMIC BOOK DAY title, and will kick off an event that is sure to change Superman's status quo.

What more can we say? Not a lot — we can tell you writer James Robinson and artist Eddy Barrows will be taking point on the issue — but we did manage to rope SUPERMAN Group Editor Matt Idelson for a quick tease about what's to come. Take it away, Matt:

"WAR OF THE SUPERMEN is the culmination of literally years of stories in the Super-books, all building to a destructive conflict which can have no victors. This Free Comic Book Day #0 issue is going to show the readers that no cows are sacred, and that they don't want to miss this event."
Have you noticed how every story being solicited right now is 'blah blah blah years in the making.'
Does that make you want to read it, or does it scare you off? Especially if you're a new reader – wouldn't you feel lost? Has The Big Two given up on new readers when it comes to big events?