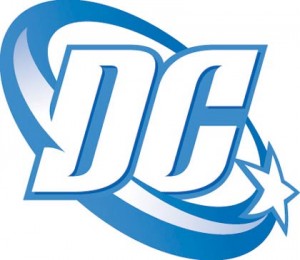 Updated December 9th with Pre-Order links!
DC COMICS LOOKS AHEAD TO DC UNIVERSE COLLECTED EDITIONS FOR MAY AND JUNE 2011
As 2010 draws to a close, DC Comics looks ahead to collected editions for summer 2011, beginning with titles from the DC Universe scheduled to reach stores in May and June!
This information is not final and may be subject to change. For more complete information, please check the solicitations in Previews or online.
Look for these DC Universe titles coming in summer 2011:
BATMAN AND ROBIN: BATMAN MUST DIE DELUXE EDITION HC
Writer: Grant Morrison
Artists: Frazer Irving, Cameron Stewart, David Finch, Batt and Ryan Winn
Collects: BATMAN AND ROBIN #13-16 and BATMAN: THE RETURN #1
$24.99 US, 168 pg, on sale May
BATMAN: STREETS OF GOTHAM – HUSH MONEY TP
Writer: Paul Dini
Artists: Dustin Nguyen and Derek Fridolfs
Collects: BATMAN: STREETS OF GOTHAM #1-4, DETECTIVE COMICS #852 and BATMAN #685
$14.99 US, 144 pg, on sale May
BATGIRL: THE FLOOD TP
Writer: Bryan Q. Miller
Artists: Lee Garbett and Trevor Scott
Collects: BATGIRL #9-14
$14.99 US, 144 pg, on sale May
BATMAN: LONG SHADOWS TP
Writer: Judd Winick
Artists: Mark Bagley, Ed Benes and Rob Hunter
Collects: BATMAN #687-691
$14.99 US, 128 pg, on sale May
BATMAN: THE BRAVE AND THE BOLD – EMERALD KNIGHT TP
Writers: Landry Walker and Sholly Fisch
Artists: Eric Jones and Robert Pope
Collects: BATMAN: THE BRAVE AND THE BOLD #13, 14, 16, 18, 19 and 21
$12.99 US, 128 pg, on sale May
BIRDS OF PREY: ENDRUN HC
Writer: Gail Simone
Artists: Ed Benes, Adriana Melo, Alvin Lee and J.P. Mayer
Collects: BIRDS OF PREY #1-6
$22.99 US, 160 pg, on sale May
SECRET SIX: THE REPTILE BRAIN TP
Writers: Gail Simone and Paul Cornell
Artists: J. Calafiore and Pete Woods
Collects: SECRET SIX #25-29 and ACTION COMICS #897
$14.99 US, 144 pg, on sale May
BRIGHTEST DAY VOL. 2 HC
Writers: Geoff Johns and Peter J. Tomasi
Artists: Ivan Reis, Patrick Gleason, Ardian Syaf, Scott Clark and Joe Prado
Collects: BRIGHTEST DAY #8-16
$29.99 US, 240 pg, on sale May
DEADMAN VOL. 1 TP
Writers: Arnold Drake, Jack Miller and Neal Adams
Artists: Carmine Infantino, Neal Adams and George Roussos
Collects: STRANGE ADVENTURES #205-213
$19.99 US, 176 pg, on sale May
THE FLASH OMNIBUS BY GEOFF JOHNS VOL. 1 HC
Writer: Geoff Johns
Artists: Scott Kolins, Angel Unzueta, Ethan Van Sciver, Doug Hazlewood and Jose Marzan Jr.
Collects: THE FLASH #164-176, THE FLASH: OUR WORLDS AT WAR #1, THE FLASH: IRON HEIGHTS and THE FLASH SECRET FILES #3 $75.00 US, 448 pg, on sale May
GREEN LANTERN CORPS: REVOLT OF THE ALPHA LANTERNS HC
Writers: Sterling Gates and Tony Bedard
Artists: Ardian Syaf, Nelson DeCastro, Vicente Cifuentes, Derek Fridolfs and Rob Hunter
Collects: GREEN LANTERN CORPS #21-22 and 48-52
$22.99 US, 176 pg, on sale May
JONAH HEX: NO WAY BACK TP
Writers: Justin Gray and Jimmy Palmiotti
Artist: Tony Dezuniga
Original graphic novel
$14.99 US, 136 pg, on sale May
JSA ALL-STARS: GLORY DAYS TP
Writer: Matthew Sturges
Artists: Freddie E. Williams II, Howard Porter and Art Thibert
Collects: JSA ALL-STARS #7-13
$17.99 US, 160 pg, on sale May
JUSTICE LEAGUE INTERNATIONAL VOL. 6 TP
Writers: Keith Giffen, J.M. DeMatteis and Bill Loebs
Artists: Adam Hughes, Bart Sears, Bill Willingham, Joe Rubinstein, Pablo Marcos, Art Nichols and Bob Smith
Collects: JUSTICE LEAGUE AMERICA #31-35 and JUSTICE LEAGUE EUROPE #7-11
$24.99 US, 240 pg, on sale May
THE MIGHTY CRUSADERS TP
Writers: J. Michael Straczynski, Matthew Sturges, Brandon Jerwa, John Rozum and Eric Trautmann
Artists: Tom Derenick, Greg Scott, Roger Robinson, Scott McDaniel, Javier Pina, Bill Sienkiewicz, Hillary Barta and Andy Owens
Collects: RED CIRCLE: THE HANGMAN #1, RED CIRCLE: INFERNO #1, RED CIRCLE: THE WEB #1, RED CIRCLE: THE SHIELD #1 and THE MIGHTY CRUSADERS SPECIAL
$19.99 US, 160 pg, on sale May
SUPERBOY AND THE LEGION OF SUPER-HEROES: THE EARLY YEARS TP
Writer: Paul Levitz
Artists: Kevin Sharpe and Marlo Alquiza
Collects: ADVENTURE COMICS #515-520
$14.99 US, 144 pg, on sale May
SUPERBOY: THE BOY OF STEEL TP
Writer: Geoff Johns
Artist: Francis Manapul
Collects: ADVENTURE COMICS #0-3 and 5-6
$14.99 US, 144 pg, on sale May
TINY TITANS: FIELD TRIPPIN' TP
Writers: Art Baltazar and Franco
Artist: Art Baltazar
Collects: TINY TITANS #26-32
$12.99 US, 160 pg, on sale May
AQUAMAN: DEATH OF A PRINCE TP
Writers: Steve Skeates, Paul Levitz, David Michelinie, Gerry Conway, Martin Pasko, Paul Kupperberg
Artists: Mike Grell, Jim Aparo, Carl Potts, Dick Giordano, Joe Rubinstein, Juan Ortiz, Vince Colletta, Don Newton, John Celardo, Bob McLeod and David Hunt
Collects: Stories from ADVENTURE COMICS #435-437, 441-455 and AQUAMAN #57-63
$29.99 US, 336 pg, on sale June
ARKHAM ASYLUM: MADNESS TP
Writer/artist: Sam Kieth
Original graphic novel
$14.99 US, 112 pg, on sale June
BATMAN: THE RED HOOD – THE LOST DAYS TP
Writer: Judd Winick
Artists: Jeremy Haun and Pablo Raimondi
Collects: THE RED HOOD: THE LOST DAYS #1-6
$14.99 US, 144 pg, on sale June
BATMAN: KNIGHT AND SQUIRE HC
Writer: Paul Cornell
Artist: Jimmy Broxton
Collects: KNIGHT AND SQUIRE #1-6
$22.99 US, 160 pg, on sale June
BATWOMAN: ELEGY TP
Writer: Greg Rucka
Artist: J.H. Williams III
Collects: DETECTIVE COMICS #854-860
$17.99 US, 192 pg, on sale June
FIRST WAVE HC
Writer: Brian Azzarello
Artists: Rags Morales and Phil Noto
Collects: FIRST WAVE #1-6 and BATMAN/DOC SAVAGE #1
$29.99 US, 256 pg, on sale June
FREEDOM FIGHTERS: AMERICAN NIGHTMARE TP
Writers: Justin Gray and Jimmy Palmiotti
Artists: Travis Moore and Trevor Scott
Collects: FREEDOM FIGHTERS #1-6
$14.99 US, 144 pg, on sale June
INFINITY INC.: THE GENERATIONS SAGA VOL. 1 HC
Writers: Roy Thomas and Dann Thomas
Artists: Jerry Ordway, Mike Machlan, Tony Dezuniga, George Tuska, Don Newton, Joe Rubinstein, Tim Burgard and Todd McFarlane
Collects: INFINITY INC. #1-4, ALL-STAR SQUADRON #25-26 and ALL-STAR SQUADRON ANNUAL #2
$39.99 US, 192 pg, on sale June
LEGION LOST HC
Writers: Dan Abnett and Andy Lanning
Artists: Olivier Coipel, Pascal Alixe and Andy Lanning
Collects: LEGION LOST #1-12
$39.99 US, 296 pg, on sale June
JUSTICE LEAGUE: CRY FOR JUSTICE TP
Writer: James Robinson
Artist: Mauro Cascioli
Collects: JUSTICE LEAGUE: CRY FOR JUSTICE #1-7
$19.99 US, 232 pg, on sale June
GREEN LANTERN: BRIGHTEST DAY HC
Writer: Geoff Johns
Artists: Doug Mahnke, Shane Davis, and Christian Alamy
Collects: GREEN LANTERN #53-62
$22.99 US, 256 pg, on sale June
PLANETARY/BATMAN DELUXE EDITION HC
Writer: Warren Ellis
Artist: John Cassaday
Collects: PLANETARY/BATMAN #1
$22.99 US, 96 pg, on sale June
POWER GIRL: BOMB SQUAD TP
Writer: Judd Winick
Artists: Sami Basri
Collects: POWER GIRL #13-18
$14.99 US, 144 pg, on sale June
RED ROBIN: HIT LIST TP
Writer: Fabian Nicieza
Artists: Marcus To and Ray McCarthy
Collects: RED ROBIN #13-17
$17.99 US, 128 pg, on sale June
THE SUPERMAN CHRONICLES VOL. 9 TP
Writer: Jerry Siegel
Artists: John Sikela, Ed Dobrotka and Leo Nowak
Collects: ACTION COMICS #47-52, WORLD'S FINEST COMICS #6-7 and SUPERMAN #16-17
$17.99 US, 192 pg, on sale June
SHOWCASE PRESENTS: DOC SAVAGE TP
Writers: Doug Moench, John Warner and John Whitmore
Artists: John Buscema, Tony Dezuniga, Rico Rival, Marie Severin, Val Mayerik and Ernie Chan
Collects: DOC SAVAGE #1-8
$19.99 US, 448 pg, on sale June
SHOWCASE PRESENTS: THE TRIAL OF THE FLASH TP
Writer: Cary Bates and Joey Cavalieri
Artists: Carmine Infantino, Rodin Rodriguez, Dennis Jensen, Gary Martin and Frank McLaughlin
Collects: THE FLASH #323-327, 329-336 and 340-350
$19.99 US, 592 pg, on sale June
SUPERMAN: NEW KRYPTON VOL. 4 TP
Writers: James Robinson and Greg Rucka
Artists: Pete Woods and Ron Randall
Collects: SUPERMAN: NEW KRYPTON #6-12
$17.99 US, 192 pg, on sale June
WONDER WOMAN: ODYSSEY VOL. 1 HC
Writer: J. Michael Straczysnki
Artists: Don Kramer, Michael Babinski, Eduardo Pansica, Allan Goldman and Jay Leisten
Collects: WONDER WOMAN #600-606
$22.99 US, 168 pg, on sale June