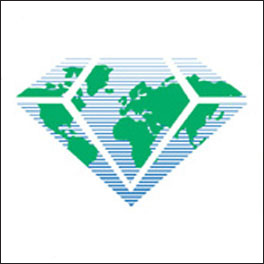 Diamond Announces Top Products For February 2012
DC Entertainment had February's top selling comic book with Geoff Johns and Jim Lee's Justice League #6 and, for the second month in a row, the publisher swept the month's top ten best-selling comics, according to information provided by Diamond Comic Distributors, the world's largest distributor of comics, graphic novels, and pop culture merchandise.
With storylines in their core Avengers and X-Men titles building towards this summer's Avengers Vs. X-Men event, Marvel Comics was the top publisher in February 2012 in both Retail Dollar and Unit market shares.
DC swept the top 10 spots yet was still unable to threaten Marvel's dollars share or unit share lead. These results show Marvel's depth of titles more than anything else.
The strong sales from the two publishers helped drive sales in February with comics up 10.84% and graphic novel sales up 11.45% over January's sales for an overall increase in the print categories of 11.03% over the previous month. Compared to February 2011, the month's sales were up 22.26% for comics and 15.65% for graphic novels for an overall increase of 20.11% as compared to the previous year.
The most encouraging sign here has to be the strength of the secondary publishers. Marvel and DC both posted strong sales yet they lost a bit of collective market share to the likes od IDW, Image, Dark Horse and Dynamite. Marvel and DC only captured 65.4% of the dollas share in February leaving a nice big slice of the pie for the others to share.
The situation where Marvel and DC see their sales rising yet at the same time see their market shars dropping is a situation that would be good for the comic book industry. Lets hope it continues.
TOP COMIC BOOK PUBLISHERS
PUBLISHER

DOLLAR

SHARE

UNIT

SHARE

MARVEL COMICS

35.92%

38.61%

DC ENTERTAINMENT

29.47%

35.26%

IDW PUBLISHING

6.66%

5.62%

IMAGE COMICS

5.53%

4.88%

DARK HORSE COMICS

4.98%

4.06%

DYNAMITE ENTERTAINMENT

4.20%

3.82%

BOOM! STUDIOS

1.61%

1.40%

VIZ MEDIA

1.10%

0.49%

EAGLEMOSS PUBLICATIONS LTD

1.08%

0.25%

ARCHIE COMIC PUBLICATIONS

1.03%

1.11%

OTHER NON-TOP 10

8.43%

4.50%
COMPARATIVE SALES STATISTICS
 

DOLLARS

UNITS

FEBRUARY 2012 VS. JANUARY 2012

COMICS

10.84%

8.36%

GRAPHIC NOVELS

11.45%

11.07%

TOTAL COMICS/GN

11.03%

8.55%

FEBRUARY 2012 VS. FEBRUARY 2011

COMICS

22.26%

19.63%

GRAPHIC NOVELS

15.65%

11.24%

TOTAL COMICS/GN

20.11%

18.97%

YEAR-TO-DATE 2011 VS. YEAR-TO-DATE 2010

COMICS

26.71%

25.94%

GRAPHIC NOVELS

16.93%

9.90%

TOTAL COMICS/GN

23.49%

24.61%
TOP 10 COMIC BOOKS
| | | | | |
| --- | --- | --- | --- | --- |
| RANK | DESCRIPTION | PRICE | | VENDOR |
| 1 | JUSTICE LEAGUE #6 | $3.99 | | DC |
| 2 | BATMAN #6 | $2.99 | | DC |
| 3 | ACTION COMICS #6 | $3.99 | | DC |
| 4 | DETECTIVE COMICS #6 | $2.99 | | DC |
| 5 | GREEN LANTERN #6 | $2.99 | | DC |
| 6 | BATMAN THE DARK KNIGHT #6 | $2.99 | | DC |
| 7 | SUPERMAN #6 | $2.99 | | DC |
| 8 | FLASH #6 | $2.99 | | DC |
| 9 | AQUAMAN #6 | $2.99 | | DC |
| 10 | BATMAN AND ROBIN #6 [*] | $2.99 | | DC |