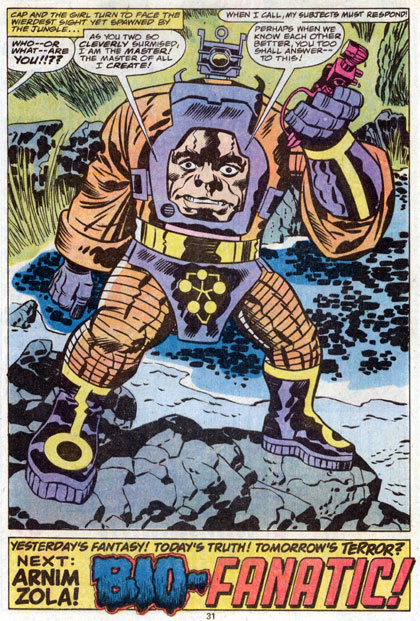 You'll know Toby Jones from his work in INFAMOUS as Truman Capote, his turn as Karl Rove in Oliver Stone's W or as Olly, the likable clerk from Frank Darabont's THE MIST. He's a great actor and has a great look. According to THR's Heat Vision Blog he'll be playing Arnim Zola,
Jones is in final negotiations to portray a villainous scientist named Arnim Zola in the production, which already has Hugo Weaving as another bad guy, the Red Skull. The movie shoots this summer in England.
This is pretty groovy as Zola is a crazy Kirby character with his stomach being a television-like-head. I'm beyond pumped for Captain America. It sounds like they're really going buckwild with some of the more insane concepts of Cap's comic book run. Something Brubaker has managed to work without really changing much of the basic ideas. Here's hoping they don't either!