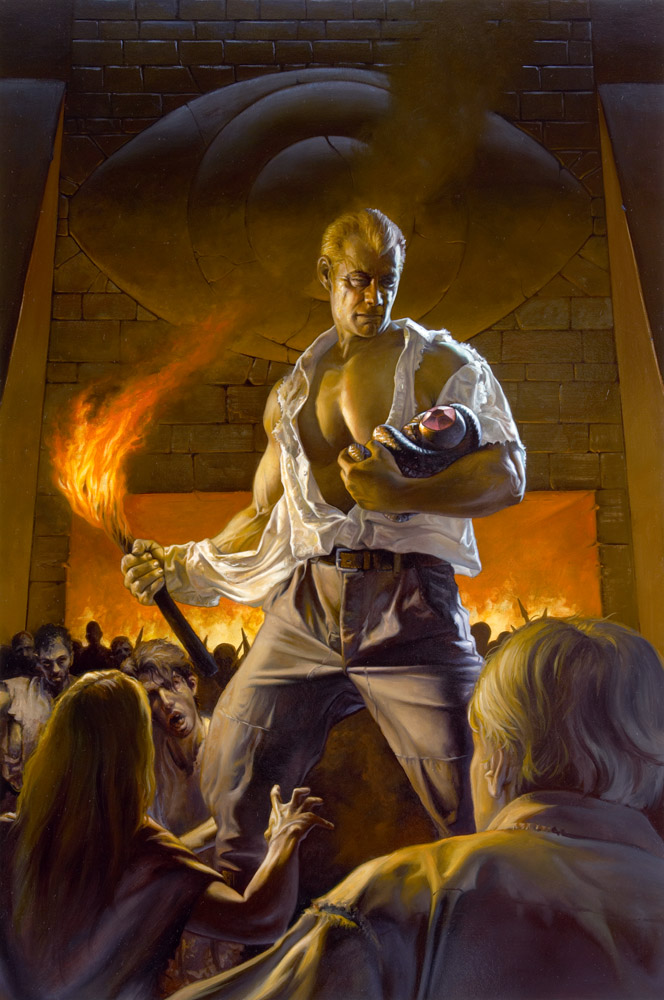 There seems to be a bit of weird synergy going on. Brian Azzarello is currently mapping out grand plans for the the reintroduction of the pulp heroes of yesteryear with his First Wave project. (What a terrible name, couldn't they have come up with something better? Hell, I'd accept Age of Bronze.. Eric Shanower be damned!) Doc Savage himself is getting an on going by Paul Malmont, the best selling author of the Chinatown Death Cloud Peril, a pulp adventure starring Doc Savage's creator Lester Dent (among others).
Well, it seems that Columbia want to capitalize a bit on this new found renaissance – or at the very least get films based on these characters out before their target group dies – and they've named a director for the Doc Savage film.
Shane Black is probably best known to you as being the writer of Lethal Weapon, director of Kiss, Kiss, Bang, Bang and the visionary behind The Monster Squad.
Well it looks like he'll be directing the film on a script that he'll write himself. Harry Knowles over at Ain't it Cool had this to say: "I know from talking with Shane this will be period, will have Doc's team and is going to be a s*** ton of fun."
So fear not fans, looks like it'll be pretty faithful.