A new comic book App for the iPad brings independent digital comics to the forefront, affording fans the chance to find new creators and follow them and their work with ease.
Emanata, the San Francisco-based company behind the App, has designed the comic reader in hopes of encouraging comic book fans to sample the work of independent comic creators. The App has a built-in news feed feature which makes it easier for fans to follow their favourite comics, while also offering a constant stream of original content from independent writers and artists.
"Tablet devices are the natural platform to showcase great art and storytelling," said Emanata CEO George Chen in a press release. "We want to provide a dedicated place where independent artists can find new audiences, and for the connoisseur of comic books to discover something unexpected and edgy."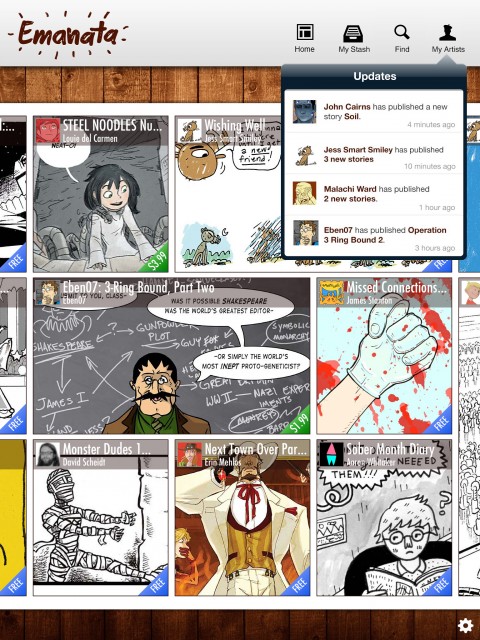 The App is one of the first readers designed entirely to promote, showcase and support independent comic books, giving creators a dedicated platform to aid them in getting their work into circulation.
As an additional feature, Emanata's App includes in-App social tools that will allow users to share the comics they love with other users using email, social media and across Web applications.
Furthering their wish to promote independent creations, creators on Emanata will retain complete control of their work and may offer their content as a free download or may sell their comics in their entirety or in chapters.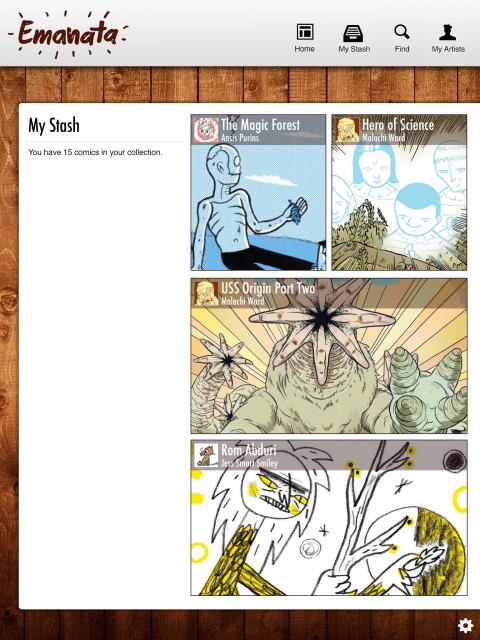 The App is available in iTunes Oct. 11, 2012 and currently counts independent comic names such as Malachi Ward and Erin Mehlos among those whose work is featured in the App.