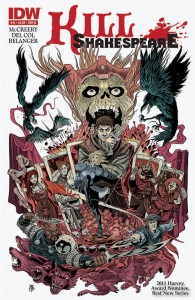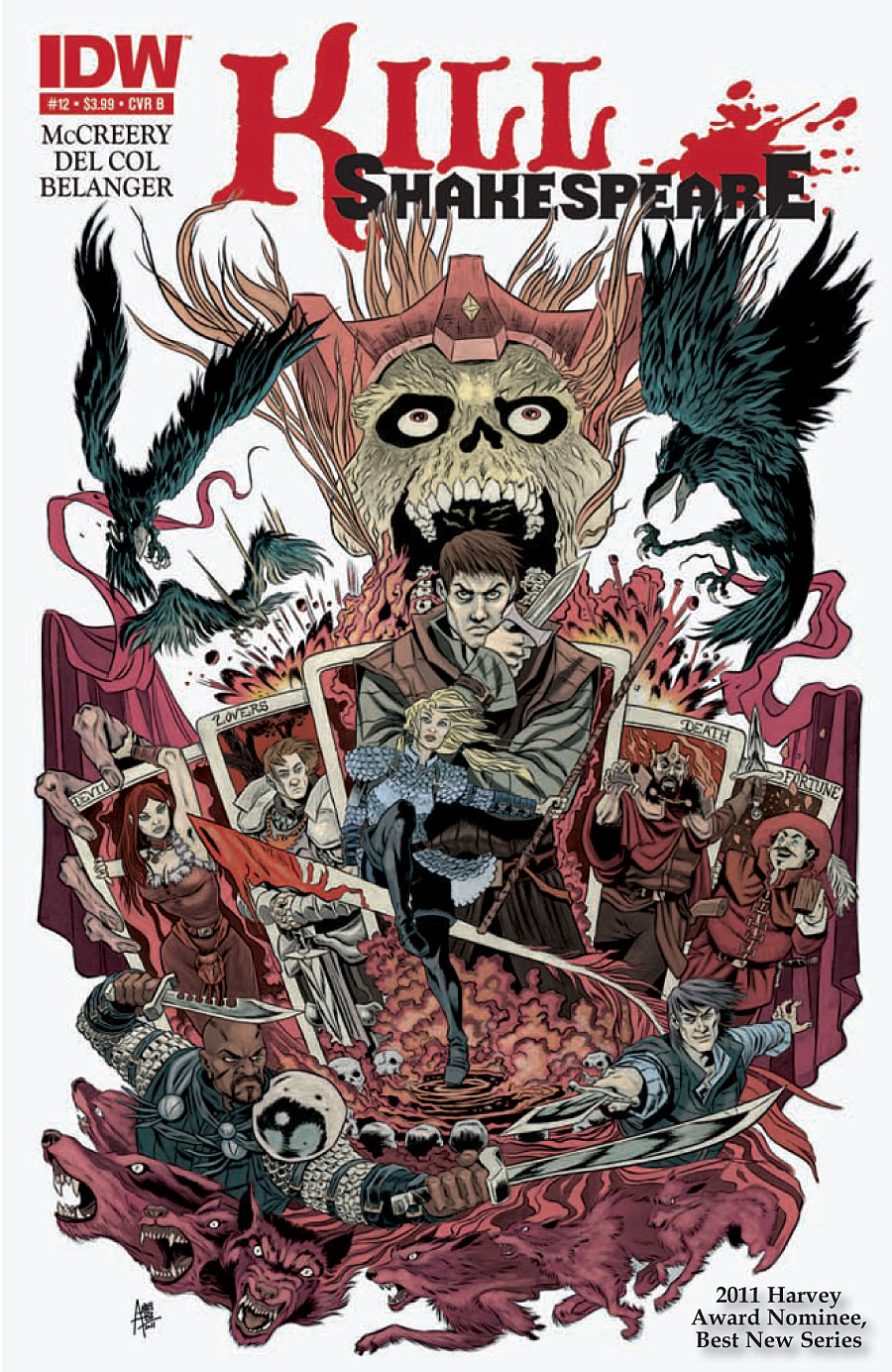 Upon the success of their initial 12-issue maxi-series, Kill Shakespeare creators Anthony Del Col and Conor McCreery announced the follow up to their critically acclaimed series at the New York Comic-Con on Oct. 11.
"It is a dream come true for us to be back at the New York Comic-Con, where we first pitched Kill Shakespeare to IDW almost four years ago," Del Col said in a press release. "We are incredibly happy that our fans and readers have been asking for more and have put together a new story that takes our characters in an exciting new direction."
The five-issue series will continue the story of Shakespeare's greatest characters as they face a new foe in the form of the villainous Prospero, a rogue wizard bent on destroying all creation.
The new series, entitled "The Tide of Blood," is the latest installment in the Shakespearen mash-up saga and will follow Hamlet, Juliet, Romeo and Othello as they travel to a remote island filled with people who want nothing more than to spill Hamlet's blood on their shores.
Returning will be original series artist Andy Belanger, who will also be handling cover duties for the new series. Also rejoining Del Col, McCreery and Belanger will be original series editor Tom Waltz, who expressed his enthusiasm about the latest entry of the Bard-centric tale.
"I had an awesome time working on the first two volumes of Kill Shakespeare," Waltz said in the press release.  "Tickling both my literary and action-adventure fancies, Conor, Anthony and Andy have most definitely given me one of the most satisfying and unique experiences I've had as an editor at IDW Publishing."
"Just as the first go round proved it's hard to kill Shakespeare, well, it's hard to kill a fantastic story concept, too, and I truly believe the best is yet to come from the Kill Shakespeare crew!"
The first issue of the new limited series, published by IDW, is expected to be released in North American and European comic book shops in Feb. 2013.