FanExpo 2010 starts it's third day with a bit of a cloud over it's head.
Yesterday's crazy long lines both inside and outside the actual con had most people describing this convention as a 'clusterf%#&' – and comparing their experiences in lines as being 'herded like cattle.'
It doesn't really look like that's going to change.
Walking into the Conference center the line up is already pretty crazy. Sunday – the day most consider the quieter of all three days – is looking to be just as crazy as Saturday. Hopefully they'll have learned from yesterday and have a better grasp of their control.
While it's great to see that Fan Expo is having a great year (especially after the low, low attendance of Wizard World Toronto) – Here's hoping that they'll have fixed up everything by 2011.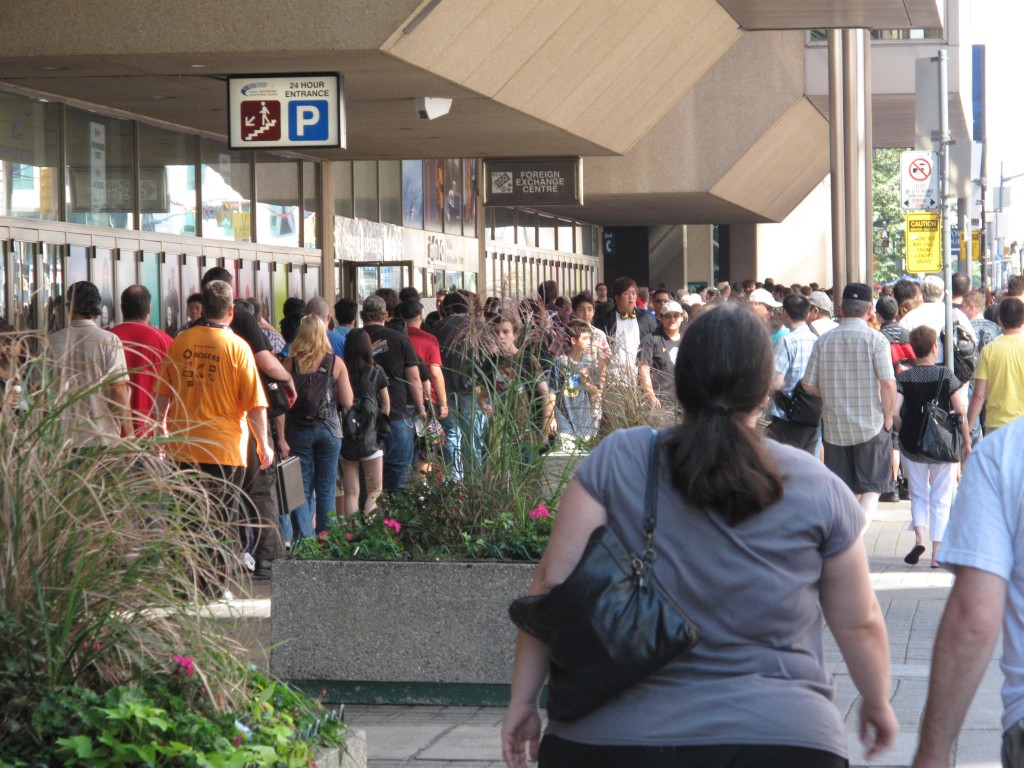 Pete DeCourcy is EiC of ComicBookDaily.com. He tumbls over at You Practically Rock and writes for The Simple Art of Crime. If you have any questions or demands of him, he can be reached via email at pdecourcy[at]comicbookdaily[dot]com