What's going on this Friday at Fan Expo at downtown Toronto's Convention Center? Plenty. From the looks of it Chris Claremont, X-Men, has just been added to the Expo line up.
According to the Official 2011 Show Program Claremont will be appearing Friday August 25 at booth #743.
At 11:30 a.m. be sure to catch The Walking Dead's Tony Moore as he autographs your favorite comics during his autograph session. Moore's very down to earth and easy to chat with; visit him at his table where you can watch him sketch. His booth also has various goodies for cheap, like The Walking Dead zombie fridge magnets for two dollars.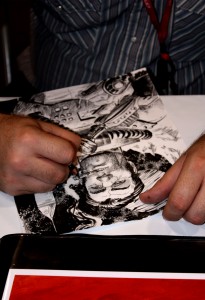 After you're done in that line up hop over to the Matt Fraction, Fear Itself, autograph session at 12:30 p.m.
Check out Artist Alley and support both up and coming and popular artists. Some of my suggestions include Attic Raiders for neat jewelry, Sparklygirl and Babies First Boo for the perfect gift. You'll find the artists are very easy to talk to and have lots of prints to look at.
Catch Robert Englund – that's right, Freddy himself – all day Friday at his booth in the main hall. Note: he was the first celebrity to show up today!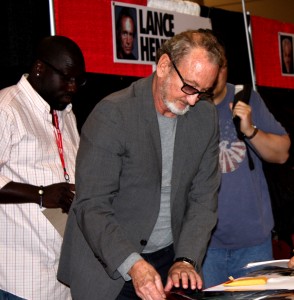 At 2:30 p.m. Friday in room 716  Jeff Smith will be discussing the creation of BONE and RASL at a special panel. Don't miss the story of how BONE came to be!
Friday you can also catch the Women of Comics Sketching Duel featuring Jill Thompson, Agnes Grabowski, Sara Richard and Katie Cooke at 5:30 p.m. in room 716. Few women enter the world of comics, in the same respect few are featured as guests at Fan Expo. This event brings all these powerhouse women into one room.
Friday also features a number of autograph sessions including Tony Daniel, Steve Epting, Jonathan Hickman, Andy Kubert, Marko Djurdjevic, Brian Azzarello and Jeff Smith.
Don't forget to check out the Batman Arkham City game station to test out one of the most anticipated video games of the year.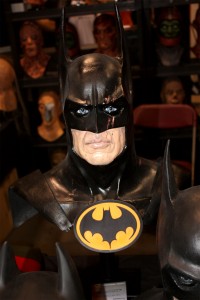 All photos courtesy of Alexa Tomaszewski.