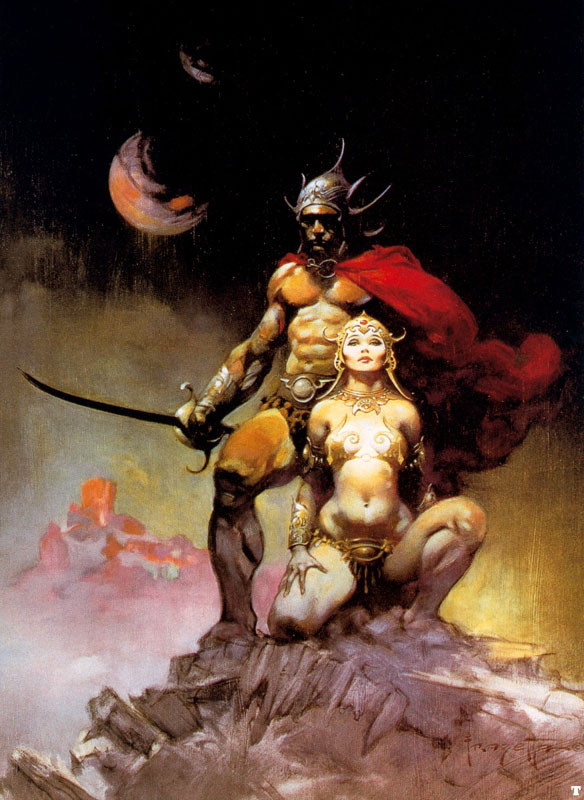 A shocking and pretty sad story for comic art fans out there. Frank Frazetta JR has been caught breaking into the Frazetta Family musuem with the help of an accomplice. They used a backhoe to break in and run off with over 90 paintings. We caught this story from the Pocono Record.
Alfonso Frank Frazetta, 52, of Marshalls Creek was arrested by state police at Swiftwater and charged with burglary, theft by unlawful taking and criminal trespass.

According to the police report, Frazetta, with the help of two men, including one operating a backhoe, broke through the museum door and took about 90 paintings on Wednesday afternoon.

He loaded the paintings in his trailer and vehicle, but was apprehended before he could flee the scene.

The museum contains paintings by Frank Frazetta Sr., 81, a well-known fantasy artist whose work has been featured in books, posters and album covers.

The elder Frazetta, who is suffering from dementia, was in Florida at the time of the alleged theft.
A sad state of affairs. Maybe he heard one of his dad's paintings recently sold for over a million.
Update: Unfortunately Frank Frazetta has passed away recently leaving this estate business somewhat unresolved. In the meantime check out our tribute to Frazetta in our recent articles.