Free Comic Book Day is fast approaching. We at Comic Book Daily hope you've saved the date and made your plans to head down to your local comic book shop.

Let's check in with a few Canadian Comic Shops to see what they are saying about their plans for FCBD.

The Comic Book Lounge & Gallery – located at 587A College Street in Toronto's Little Italy will be holding its second annual FCBD event and sale! From 11-7 meet comic book creators such as Ken Wheaton (Popeye), Dave Ross (Iron Man 258.1) as well as Christopher Yao, Sean Ward, R.B. White and David Bishop. Tons of great graphic novels and comics on sale so come on down! Also meet members of Toronto's X-Men and more.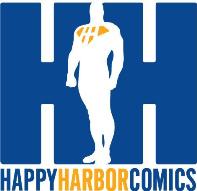 Happy Harbor Comics. Free Comic Book Day gives us two opportunities. First, to say "Thank you!" to all of those who support us and make us successful and second, to say "Welcome!" to every new and returning reader/collector/fan of this fantastic hobby of ours. So with that it's our responsibility to make sure it's the best event it can be. Every year it gets bigger and bigger for us! More guests, more costumes, more fans and, certainly, more comics to give away!
This year through the store, we'll be giving away more than 12,000 of the FCBD books; half through the store and half through various schools and libraries across Alberta. We work with small towns such as Olds, Two Hills and about a dozen more to host events and bring comics to the attention to the people of those communities.
On top of the free comics, we host a store wide sale, have 12 raffles for great prizes such as hard cover collections and an all-expense paid trip to the Calgary Expo, along with inviting local artists to come and create beautiful, one-of-a-kind art for those who bring donations to the Edmonton Food Bank! Last year we collected more than $800 and 81 kg of food for donation and this year we hope to smash that record!
To help facilitate all the activities we're hosting for the nearly 2,000 people we are expecting this year, we are installing a 20 by 40 foot tent in the parking lot to house all the FCBD books, and then guide all the people into the shop through our garage bay door where they will meet the artists, can donate to the Food Bank and then shop the day away! We're very much looking forward to the most amazing FCBD ever!
All the details about our event can be found on our website – www.happyharborcomics.com.ws049.alentus.com/events/FCBD/page_event_fcbd2013.html"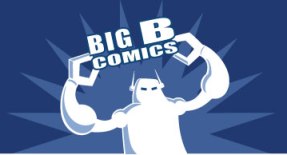 Big B Comics. We've participated in every Free Comic Book Day event to date and it seems each year gets bigger and better.
Free Comic Book Day is a day to celebrate comics and by extension the pop culture around comics. Pulling out all the stops with artists, free food, free comics and other special events is a great way to say thanks to Big B's existing customers.
Our shops also pay a lot of attention to 1st time customers. We focus on making them feel welcome, showing them what products and services the shop offers. Conveying the natural sense of community that exists at the shop goes a long way towards impressing these 1st time visitors. The best marketing tool our shop has is the atmosphere of fun, tolerance and community that is present at such an event.
Free Comic Book Day is about getting people to the shop. No one leaves unhappy or unimpressed.
Big B Comics Barrie, Hamilton and Niagara Falls are all looking forward to the biggest and best Free Comic Book Day yet! We hope to see you there. If you are reading this in places not close to a Big B shop please visit your local comic book shop.
Log on to your fa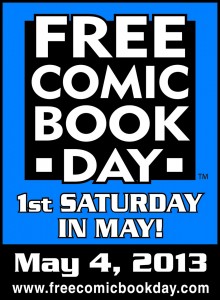 vorite local comic shop's website and see what they have planned.
Please let us know what cool things your comic shop is doing in the comments fiend below.
We'll gladly profile your shop's FCBD activities, send us the details.