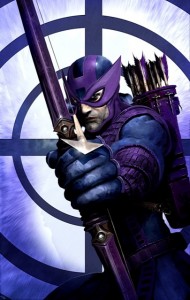 As someone with his finger on the pulse of what is hip and happening I spend lots of time on gossip websites. Sometimes this is good, as I've become like a 26 year old Encyclopedia Brown when it comes to Blind Items, but by that same token I know more than I ever needed to about Lindsay Lohan's Family and their connections to John Gosselin.
But sometimes some random rumour hops on my lap – as it did when I was checking out Oh No They Didn't on my lunch break today.
Casting news for Kenneth Branagh's Thor has been hitting the internet news table hot and heavy for the past few weeks, but so far, it's all about the characters within Thor and Dr. Donald Blake's general circle of friends and foes. What about something to tie that into the planned (and already scheduled!) Avengers movie that's to follow?

In the latest Empire Magazine, actor Jeremy Renner was asked something during an interview to which his reply seemed to indicate that Marvel Studios is looking for an actor to appear, albeit briefly, as Hawkeye in Branagh's movie as a teaser for when all the Marvel heroes band together, similar to Samuel L. Jackson's cameo at the end of Iron Man.

"Hawkeye could be interesting," he told them. "They're going to send me some stuff on it, see what it is, but I think they're pretty awesome, trying to make superhero movies almost plausible and not just some fantasy thing."

Some may remember that when ComingSoon.net/Superhero Hype spoke to Renner much earlier this year, he had mentioned he was interested in doing a movie based on a graphic novel, and that he was looking at taking a part in Sylvain White's The Losers. (Remember that?)

That never happened, and yeah, this basically sounds like the same thing, which means that he hasn't gotten or taken the part as of yet, but anyone who has seen Renner in Kathryn Bigelow's The Hurt Locker will realize that playing a hotshot soldier on an Iraq bomb squad and playing a hotshot superhero with mad skills with the bow and arrow is not that far removed. Here's hoping this is one role he takes and gets, because we'd love to see Renner butting heads with Robert Downey Jr.'s Iron Man.

Either way, Renner's comment does seem to point that we'll be seeing Hawkeye on the big screen very soon (and let's hope that Brian Michael Bendis doesn't suggest they kill him in one of those crazy Marvel movie production summit meetings we keep hearing about!)

For those of you unfamiliar with Jeremy Renner here's what Wikipedia had to say about him: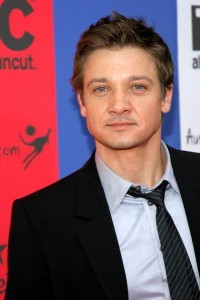 Renner has made a career out of playing charismatic anti-heroes. He has portrayed an Eighteenth Century vampire, a gun toting alcoholic, and a notorious serial killer, among other film roles. In addition to having done extensive theater work, Renner has starred in several major independent films, including the 2009 Iraq war thriller The Hurt Locker (directed by Kathryn Bigelow), and Dahmer (which earned Renner his first Independent Spirit Award Best Actor nomination), as well as The Assassination of Jesse James by the Coward Robert Ford and 28 Weeks Later.
Because I haven't seen him in anything I can't really comment on this, especially since chances are this might not happen, but I do enjoy seeing early casting buzz for future movies. Maybe it's the kid who read Wizard and their fan casting section as a kid, but I always get a big kick out it. Especially since it tends to go for obscure names for franchise heroes.
So while there's good chance is that this is all b.s it's fun to imagine that we're going to see Clint Barton in Thor, just like I secretly hope that Colm Feore will be playing the Red Skull…