It appears that Ed Brubaker and Sean Phillips' "Incognito" is headed for the big screen.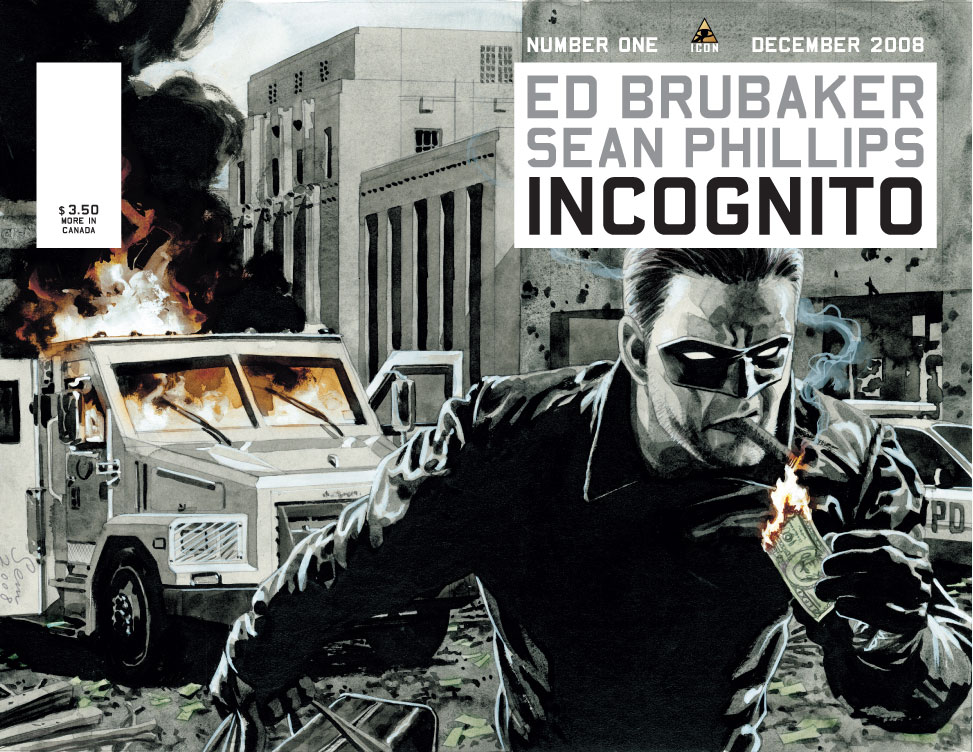 The critically-acclaimed, Eisner-nominated miniseries published under Marvel's Icon imprint has been optioned for a feature film by 20th Century Fox, reports the Deadline Hollywood blog. Headed up by producers Peter Chernin and David Engel, the journey to an "Incognito" movie will begin with a script by Pulitzer Prize-winning playwright Robert Schenkkan.
Brubaker explained to the site the hook that attracted Fox to the lead character, Zack Overkill. "We've all seen the story of a good person who goes undercover and gets corrupted. This is a bad person forced to live among regular people, and how he's affected by that. He once ran around with a mask, but now he's got the fake name and the fake job. My goal was to have you rooting for him as he grows a conscience."
For those of you who read the site often are aware of my obsession with Brubaker and Phillips' Criminal and while I understand that Incognito has the big budget super-heroics and it's a tremendous storyline – but I still yearn to see Criminal be brought to the big screen.
I'm also curious why Disney didn't snatch this property up as I was under the assumption that they had a first look deal with Marvel's Icon Line.
So.. we can all agree Sam Rockwell for Zack right?