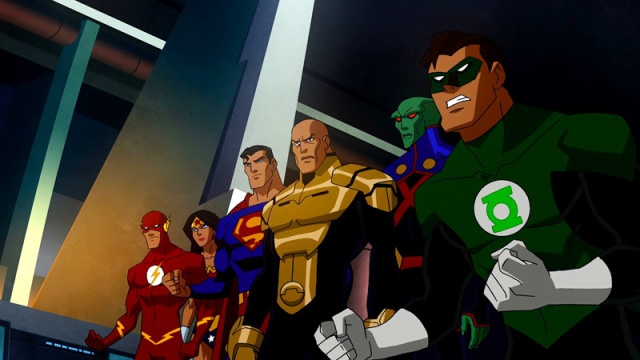 DC has been killing Marvel with their animated films (though, I'll be honest when I say I kind of look forward to Planet Hulk) and the trailer for Justice League: Crisis on Two Earths really backs this up. It looks like they're sticking with the Ed Mcguiness style that they had on Superman/Batman: Public Enemies, which saddens me a bit, because I would have loved to have seen an animated attempt at Frank Quitely (who did the art on JLA: Earth 2 which is one of the books that inspired this film) I'll deal because of how great some of the sequences look – especially when considering that they're using the new Martian Manhunter costume – something that I wasn't a fan of – but after seeing the sequence with Red Arrow (?) I'll reconsider it.
Any way, check out the trailer below, and as always feel email Pete DeCourcy with your thoughts.
Oh and one last thing: Who's the President with the eye patch?