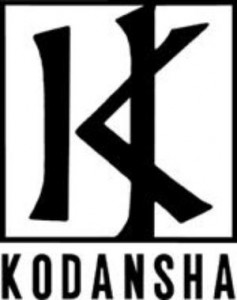 In what would probably have been much bigger news had not the cryogentically frozen body of Walter Disney not purchased Stan Lee's vital organs. (Or maybe it's the much less sinister [but not by much] Disney purchasing Marvel publications – whatever.) The Japanese publisher Kodansha has decided that it will end its manga relationship with Tokyopop and let the licenses expire. All series in progress will not be completed by Tokyopop and existing volumes will not be reprinted.
Deb Aoki has a great post that points out  a number of events that have led to this decision. She also examines which of your favourite titles are being dropped mid-serialization in this post.
You can read the official press release below:
The Japanese publisher Kodansha, from whom TOKYOPOP has licensed many terrific series over the years — Chobits, Love Hina, Samurai Deeper Kyo, Rave Master, Initial D, Kindaichi, Life, GetBackers, and Love Attack, to name a few — has decided to let all existing contracts with TOKYOPOP expire on all manga series that they have licensed to us. As a result, Kodansha will not renew any licenses with TOKYOPOP for any new manga volumes. What does this mean? TOKYOPOP will not be allowed to complete the publication of any series that is currently in progress; in addition, TOKYOPOP will not be allowed to reprint titles after the current inventory has been sold out, so once these series are sold out at retail, they will not be available for consumers to purchase. The reasons for Kodansha's decision were not communicated to TOKYOPOP.

We have received many emails and phone calls about titles related to this announcement, and given the nature of the negotiations, we could not definitely answer any of those questions until now. We love all of these series, and we are disappointed that we will not get to enjoy the outcome of some of our favorite manga. We hope to see these series completed some day…. However, if they are ever published again, they will not be published by TOKYOPOP.