Danijel Zezelj doesn't draw comics so much as he chisels with ink.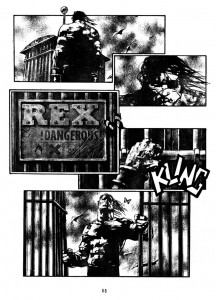 His style is one that can be a little bracing at first; heavy blacks and thick lines dominate his work and gives the impression of – for lack of a better description – a low budget shakey-cam style. Warren Ellis (with whom he collaborated with on the ill-fated Desolation Jones second storyline) had this to say about him: "His work appears very intense because he switches between hard close-ups and long shots, but there are very few instances I've seen where he's been given space to work in a landscape situation and really compose a master shot. That's where a lot of artists really find new ground."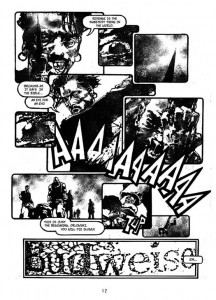 Zezelj has worked in a variety of different mediums;  creating a series of multimedia performances in collaboration with musician/composer Jessica Lurie, some of which you can see here.
He has a graphic novel – Luna Park – with writer Kevin Baker coming out from Vertigo in November. I'd definitely check it out.